Throwback Thursday: Thriller Night
While young ones get the pleasure of trick or treating across neighborhoods (or community center parking lots), adults can still have fun on Halloween as long as they don't mind getting close to supernatural spooks like ghouls, goblins and wolfpeople.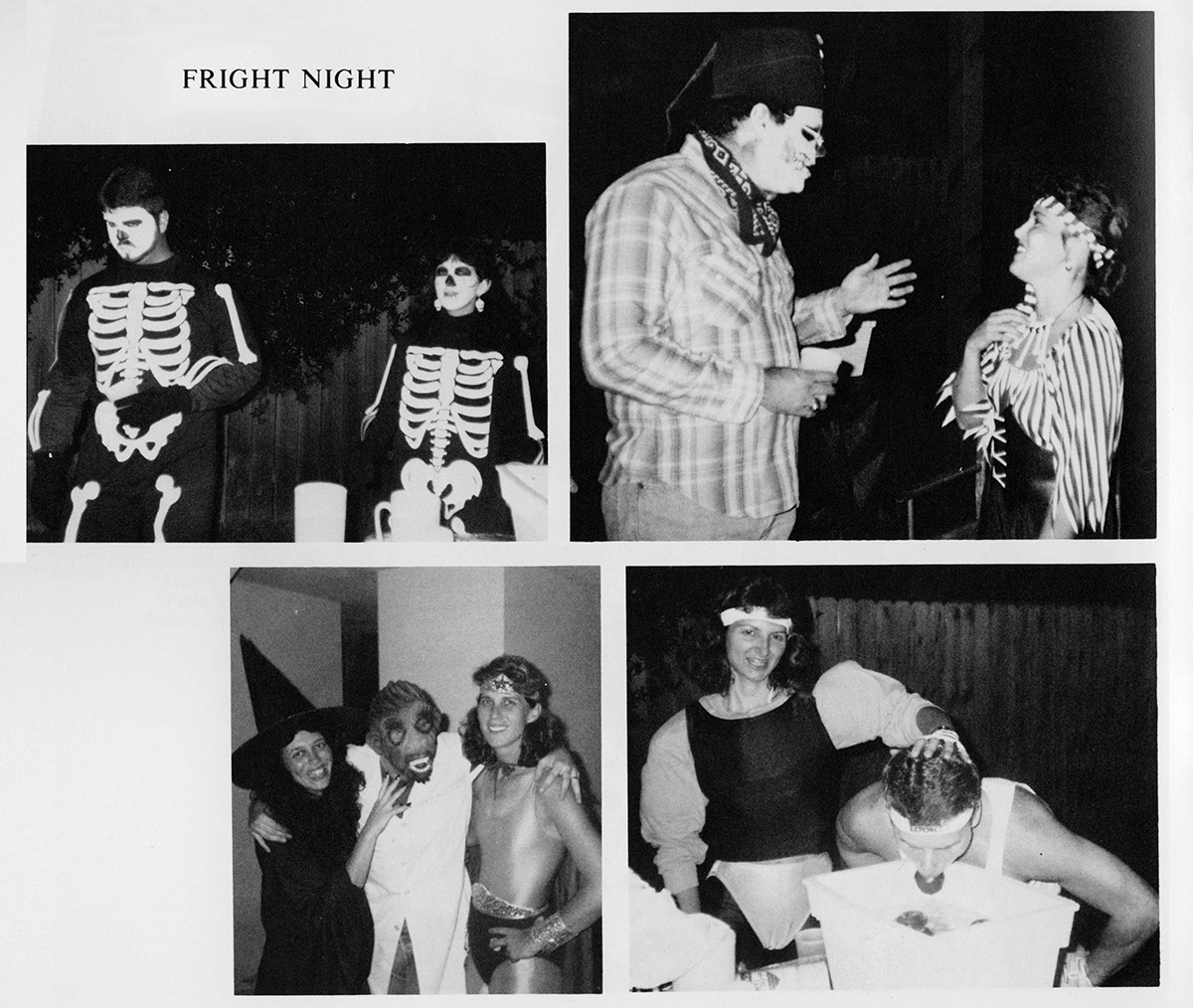 In this 1989 photo from the Aesculapian Yearbook, courtesy of the Baylor College of Medicine Archives, we see various creatures crawl in search of fun at a Halloween party. A pair of skeletons, the Wicked Witch, Wonder Woman, a cavewoman – and is that Hanz and Franz, the "Pump You Up" guys, from Saturday Night Live bobbing for apples?
Halloween is a few days away, so be sure to Like us on Facebook so you can see the costumes that members of our community wear this year. And when the "spoopiest" night of the year comes, remember what Orson Welles said. "If your doorbell rings and nobody's there, that was no Martian… it's Halloween."
– By Andy Phifer