Avoid screen time before bed to boost quality sleep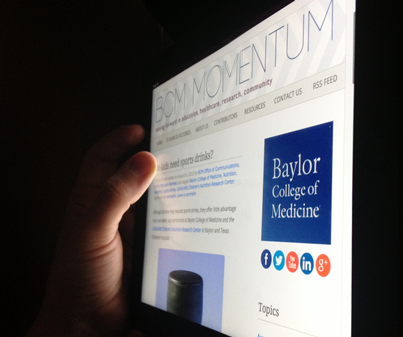 Maybe you like to read on your iPad, Nook or Kindle before you enter dream land. Right after you lay down for the night, do you check the email on your smartphone just one more time?
If you have problems sleeping at night, your reading and mobile browsing habits could be to blame.
According to Dr. Philip Alapat, assistant professor of medicine and associate medical director of the Baylor College of Medicine Sleep Center, looking at bright screens (think televisions, laptops, tablets and eReading devices) before bed time could be what's standing between you and a good night's sleep.
Tips for gaining more quality sleep
Want a solid seven to eight hours of sleep? Alapat has these easy suggestions:
Like to read or watch TV from a bright screen around bedtime? Consider a new nighttime routine if you're having problems falling asleep. "It's hard for your brain to shut off to get to sleep after lying in bed reading or watching TV. Consider doing your reading or TV watching elsewhere, such as the living room," he said.
Can't fall asleep without nighttime television? Try decreasing the screen's brightness and try not to sit right in front of a big television. "Research shows that circadian rhythm is disrupted by bright light exposure during night time, and computer screens and televisions can certainly be bright enough to interfere with your circadian rhythm," said Alapat.
The bottom line is that different routines work well for different people, so adjust nighttime screen time to fit what works best for you.
Have a nightly routine that works well for you? Share it in the comments below.
Read more:
Sleep problems?: How to tell if you're getting enough Zzzs.
Experts at Baylor College of Medicine address important sleep issues in this Q&A.
Learn more about Baylor College of Medicine's Sleep Center.
-By Audrey M. Marks