Seasonal allergies or COVID-19?
Runny nose? Sore throat? Body aches? If you've experienced any of these symptoms recently, you likely wondered about the culprit.
March marks the unofficial beginning of allergy season, and COVID-19 transmission remains a concern as vaccines steadily roll out. Dr. Sanjiv Sur, allergist at Baylor College of Medicine, along with the National Center for Immunization and Respiratory Diseases, share symptoms to look out for when it comes to seasonal allergies and COVID-19.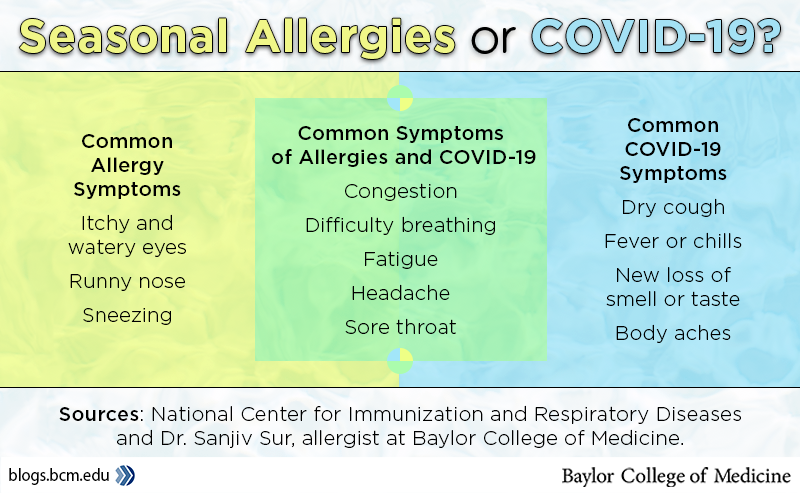 If you have been exposed to COVID-19 or begin experiencing a fever, cough, or shortness of breath, Sur suggests contacting your healthcare provider to get tested. See more information on allergies and COVID-19.
Additional Resources
Learn more about the Baylor Medicine Allergy Clinic.
What are the long-term side effects of COVID-19?
Tips to stay protected against flu and COVID-19
-By Andy Phifer and Nicole Blanton