Growing Up Baylor: Dr. Carolyn Smith
Imagine studying, training and eventually teaching at the same institution during the span of your career. A special group of physicians, faculty members and researchers at Baylor College of Medicine have had this unique experience.
Dr. Carolyn Smith, senior associate dean of graduate education and academic program development and professor of molecular and cellular biology at Baylor, tells us how training and working at Baylor has impacted her life and career.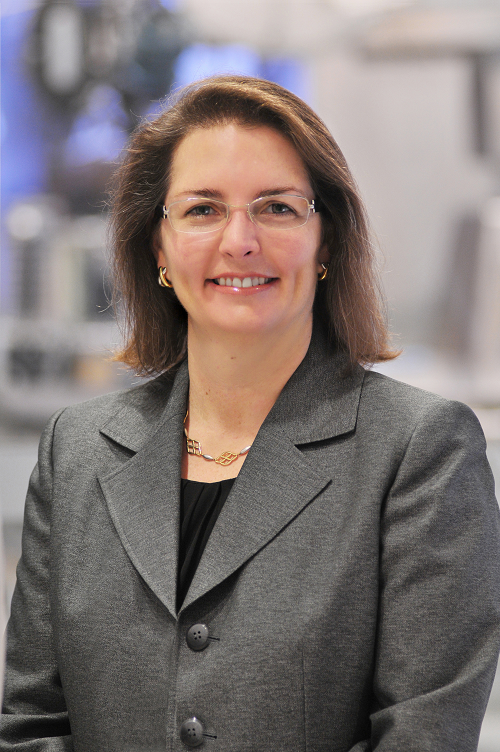 Q: Did you always know you wanted to be a scientist?
A: Pretty much always. By the time I was in elementary school I knew that I wanted to be a scientist. I had an uncle who retired from the military and took university courses for fun. He really encouraged me, gave me books to read and would talk about interesting scientific questions. The only jobs I have ever had were in research laboratories.
Q: Where and when did your journey with Baylor College of Medicine start?
A: I came to Baylor as a postdoctoral fellow in Dr. Bert O'Malley's lab in December 1991.
Q: What inspired you to continue studying at Baylor?
A: My Ph.D. thesis work was directed towards understanding the function of the plasma transport proteins for steroids, and for my postdoctoral work I wanted to study how steroids exerted their actions via their cognate nuclear receptors to regulate gene expression.
Q: What is the most valuable lesson you've learned?
A: I've learned to keep an open mind, be prepared for new opportunities and work hard. Some of our most interesting findings came from experiments designed to test other ideas.
Q: If you could do something differently, what would it be?
A: I would maybe force myself to finish writing grants two weeks before the deadline.
Q: What do you think makes Baylor unique?
A: The faculty, staff and trainees at Baylor are wonderful. There is always a sense of excitement and urgency in everything we do. It's a great place to work.
Q: How has sticking with Baylor programs and ultimately becoming a faculty member impacted your life and career?
A: I was fortunate to launch my research career at Baylor. Wonderful colleagues have supported me at many steps along the way, and it's been great to have Baylor as my work home and work family. I couldn't have asked for more.
Additional Resources
Read more from the Growing Up Baylor series.