Tips to help kids overcome Santa-phobia
For many small children, Christmas is a time of joy, wonder and merriment with the thought of a visit from Jolly Old Saint Nick – that is until they find themselves in line for the modern-day tradition of photos with Santa. What can be a fun time for some can be Ho, Ho Horrifying for others. Baylor College of Medicine's Dr. Eric Storch has some tips on how to help your child face their Santa-phobia.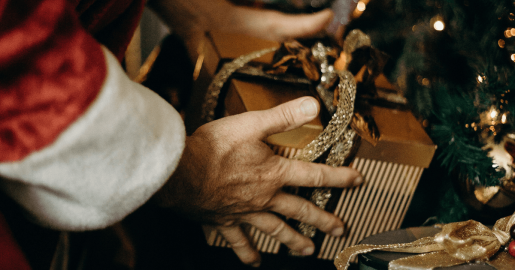 "Parents want to share the joy of the season with their children by taking them to visit Santa. It is a fun idea to capture the moment with a photo of your child as he or she shares their Christmas wishes," said Storch, vice chair and professor in the Menninger Department of Psychiatry and Behavioral Sciences. "But for some kids, this can be anxiety provoking, mainly because of the novelty of the situation."
Storch says meeting people is already a new experience for kids that some refer to as "stranger danger." In a child's everyday experience, they usually don't see people wearing large, red fuzzy suits and stark white beards.
The environment and location of Santa's village also can be a stressor for kids.
"Santa is usually found in a busy mall or shopping center surrounded by loud crowds, crying kids, impatient adults and long lines. This all culminates in having to sit alone on a stranger's lap. That can be overwhelming for some kids," Storch said.
So how can parents help to spread cheer and not fear?
Discuss with them what to expect of the visit, including what Santa might look like and the excitement that might be surrounding his village, Storch said. Showing them photos of Santa or even other kids with Santa might help as well.
"You can also give them options. Let them know they don't have to sit on Santa's lap but maybe stand next to him instead. This will allow your child some level of control," Storch said.
Some youngsters might still be nervous to visit Santa but just need support and a bit of coaxing before they feel comfortable. However, Storch emphasizes not forcing your child to do something that you know terrifies them.
"While we want our children to be brave and not shy away from new experiences, it is important to be empathetic and respectful to what they are feeling," Storch said. "Understanding your child's needs and talking to them about solutions can make all the difference this holiday season."
By Graciela Gutierrez