Revision hip replacement gives patient a second chance
For Baylor Medicine patient Hector Luna, giving up on sports due to hip pain was never an option. In 2016, at just 21 years old, he underwent a hip replacement surgery after enduring pain for years from a developmental hip disorder. Unfortunately, even after his hip replacement, he struggled to return to competitive breakdancing and playing sports due to persistent pain.
"I couldn't stand, sit or walk. The lower right side of my body felt numb. This would be the first of many other painful and agonizing situations I would find myself in," Luna said.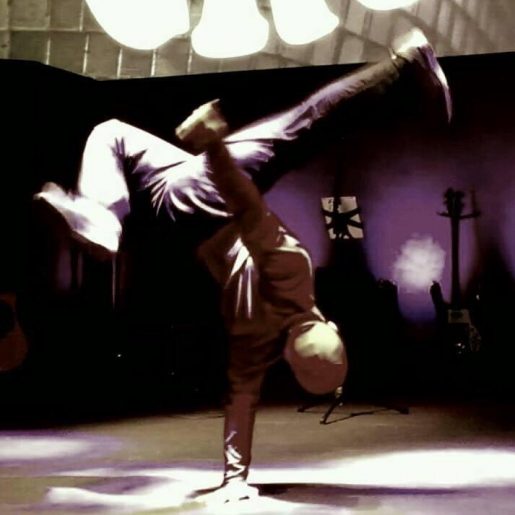 Luna's immense pain led him to a dark period of sleepless nights, breakdowns, numbness, twitching and heavy breathing. When the pain became too much to bear, he finally visited a few orthopedic surgeons and ultimately settled with Dr. Mohamad Halawi, associate professor in the Joseph Barnhart Department of Orthopedic Surgery at Baylor. Halawi performed a complete revision of Luna's hip replacement.
"His X-ray showed catastrophic failure of the polyethylene liner, which is a component of his original hip replacement that keeps metal from touching metal in the hip. As a result, he had severely elevated titanium levels – at least 20 times the normal value. The scattered metal ions resulted in extensive bone and soft tissue loss," Halawi said.
The procedure required an extended trochanteric osteotomy, which is a controlled fracture of the femur, to remove the well-fixed stem. Then, Halawi and his team performed a complex reconstruction of his hip given the severity of bone loss and muscle deficiency. Despite this major, lengthy operation, Luna was up walking and discharged home the following day. He recovered without the need of any opioid pain killers. By his six-week postoperative visit, he was barely limping and by three months post-op, he was walking perfectly.
Luna was able to complete the physical fitness test for the United States Marine Corps following his revision surgery. He was intrigued by military life after his twin joined the army. One requirement to qualify for the Marines is to run three miles nonstop, and Luna had no trouble with this task after his surgery.
"I ran the fastest I've ever run with no pain and have done exercises that I couldn't complete before my surgery. I feel 10 times better, and I can do all this without pain. It doesn't even feel like I have a hip replacement," Luna said.
While Luna's initial hip replacement was not a success, the outcome of his revision surgery was impressive, allowing him to move pain free. He is grateful for the experience and is eager to move forward with the next chapter of his life, continuing to play sports and exercise with ease.
"He is a wonderful young man who came to me with a really bad problem. He did incredibly well and beyond expectations. He is now able to pursue his dreams without being hindered by a disabling hip condition," Halawi said. "The leap of freedom and seeing him happy shortly after a complex reconstructive hip surgery is the happiest ending you can imagine."
"I'm thankful that Dr. Halawi and the team did the best they could, because I could never imagine feeling this good with this new hip," Luna said.
Learn more about Baylor Medicine Orthopedics and Sports Medicine.
By Homa Shalchi