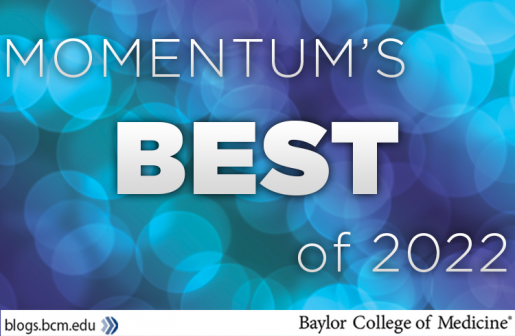 Getting the best night sleep, working in our community to help others and navigating a post-pandemic world are just a few of the highlights from the Momentum blog this year. We look forward to sharing more advice, expert perspectives and stories with you in 2023.
Before the year comes to a close, let's look back at some of our most viewed posts in 2022.
Community health fair takes "whole family" approach to COVID-19 vaccines, healthcare needs
Dr. Hoda Badr led an effort in the Aldine community in Harris County to deliver COVID vaccines and family healthcare.
Does COVID-19 cause sudden hair loss?
Dr. John Wolf discusses the link between COVID-19 infection, stressful experiences and sudden temporary hair loss.
Skincare 101: The Basics
Licensed aesthetician Kim Chang offers tips on how to create a simple skincare routine, what items you should add in and more.
Navigating dating throughout the pandemic
Psychologist Dr. Yasmine Omar provides insight on how to gain confidence and manage anxiety while dating in the pandemic.
Sleep tech and strategies for a good night's rest
Sleep medicine expert Dr. Philip Alapat breaks down useful technology that can help you get a good night's sleep.
Interested in more from the Baylor Blog Network?
Get an inside look at the latest research in From the Labs.
Check out Policywise for insights on medical ethics and policy.
Learn about student experiences in Progress Notes.
Read the The Stitch for perspectives from the Michael E. DeBakey Department of Surgery.
See Match Day and Graduation 2022 highlights.