How to help caregivers during the holiday season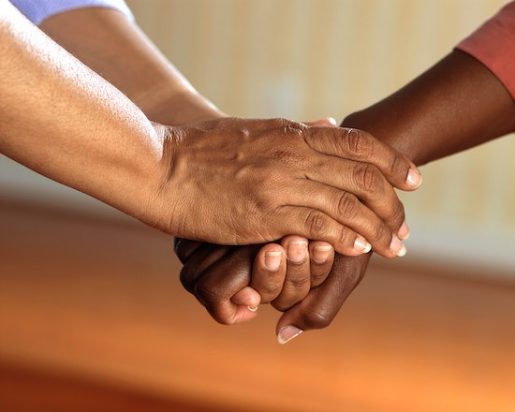 The holiday season can be a busy and stressful time, especially for caregivers. Dr. Hoda Badr, a health psychologist at Baylor College of Medicine whose research focuses on helping patients and caregivers cope with the psychological demands of cancer, offers guidance for caregivers to manage the demands of the holiday season and the best ways for those around them to provide support.
"Caregivers are under an enormous amount of pressure outside of the holidays. This season adds a unique mix of challenges," said Badr, professor of medicine – epidemiology and population sciences and leader of the Cancer Prevention and Population Sciences Program at the Dan L Duncan Comprehensive Cancer Center. "Caregivers may want to go all out for the holidays or to continue as before their loved ones' illness."
In addition to the stress of managing holiday celebrations, this time of year may also bring up added familial conflict and financial struggles. Discord between family members over caregiving responsibilities can bubble over during holiday gatherings. Caregivers facing financial difficulty have to deal with additional pressure during the holidays with the stress of purchasing gifts.
Badr encourages caregivers to be flexible when planning holiday celebrations and not to put too much pressure on themselves.
"Oftentimes, we think that the way we've always done things is the only way to do things," Badr said. "We can still enjoy the holidays without cooking a seven-course meal. Maybe you order food from a restaurant and spend the time you would have spent cooking with your family. Remove the stress while still enjoying the spirit of the holiday."
Don't be afraid to reach out
During the holiday season, it's important to reach out and involve caregivers, Badr said. Taking care of a loved one can be time consuming, and caregivers may become cut off socially from friends and family. Start by checking in on the caregiver to ask them how they are doing.
"Many people don't want to intrude or ask questions because they want to respect the caregiver's privacy," Badr said. "But the holidays are a good time to open a discussion because it's a time of giving and receiving."
Badr suggests inviting a caregiver to a holiday gathering to give them an opportunity to reconnect with others and take a break from a stressful situation. Make it easier for them to attend by offering a ride to the party or arranging for respite care for their loved one. It's also important for caregivers to reach out to others for help.
"People are looking for cues from you about what to do," Badr said. "They may be waiting for your permission to assist and support you."
The holidays can also be a difficult time for those struggling with depression, and Badr encourages any caregivers experiencing symptoms of severe depression to reach out to a mental health professional. Social workers in the clinics where care recipients receive medical treatment can connect caregivers to support groups. Many resources are also available online, such as the Family Caregiver Alliance and the National Alliance for Caregiving.
Offer the gift of time
When considering what to get a caregiver during the holidays, keep in mind that the most important gift you can give is your time. Offering to help with small errands like getting groceries, going to the pharmacy or walking the dog can be a huge help, Badr said. You also can give them an opportunity to take some time for themselves by providing respite care for their loved one.
"They may be worried about leaving their loved one at home alone," Badr said. "Offer to stay at home with their loved one while they go out. It may give them a new lease on the holiday season."
Badr reminds caregivers of the importance of taking time for themselves during the holidays. Whether it's going to get coffee with a friend, taking a bubble bath or watching a favorite TV show, taking time for self-care is important part of staying healthy.
"Make space for yourself," Badr said. "After you recharge and rejuvenate, you can come back stronger for your loved one and be more present to experience joy of the holidays."
By Molly Chiu