Recipe: Chili and spice seasoning great for your next dish
Looking to spice up dinner with a flavorful yet healthy seasoning? Check out this recipe from the Baylor College of Medicine Sugar, Heart and Life Program.
At 26 calories per serving (recipe makes 1/3 cup), this chili and spice seasoning is perfect to use for both grilled and oven-baked dishes – and chili, of course.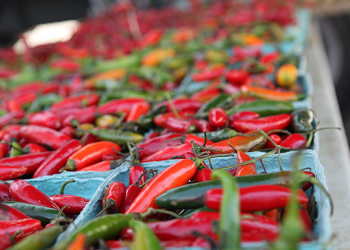 Sugar, Heart and Life is an interactive web experience for patients with diabetes and their families. It features a guide to understanding diabetes, tips for eating at home and on the go, interactive games, information on how to accurately read food labels and planning for physical activity.
Chili and spice seasoning
Ingredients
1/4 cup paprika
2 tbsps. dried oregano, crushed
2 tsps. chili powder
1 tsp. garlic powder
1 tsp. black pepper
1/2 tsp. red (cayenne) pepper
1/2 teaspoon dry mustard
Preparation
Mix together all ingredients.
Store in airtight container.
Looking for a dish to try the seasoning on?  Check out our other dietitian-recommended recipes.