Image of the Month: a young uterus
To understand and treat infertility, the lab of Dr. Diana Monsivais strives to comprehend the intricacies of the development of organs involved in reproduction, such as the uterus.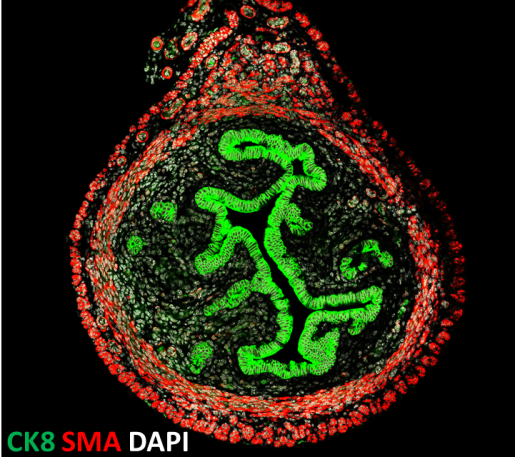 The image shows a cross-section of a uterus from a 3-week-old mouse: smooth muscle actin, a myometrial marker, appears in red and cytokeratin 8, an epithelial marker, in green. Nuclei are stained with DAPI. Image courtesy of Dr. Diana Monsivais.
The goal of the Monsivais lab is to improve the current treatments available for infertility by studying the signaling pathways that control blastocyst implantation in the uterus. Monsivais also is interested in teaching. She has designed and implemented inquiry-based laboratory modules for advanced cell biology students at the University of St. Thomas, a Hispanic-serving institution in Houston. She also has taught lecture and practicum courses in Cell and Molecular Biology to undergraduate students.
Here are samples of recent work by Monsivais and colleagues:
Uncovering a pathway that protects the uterus from cancer
Follistatin: a key player in embryo implantation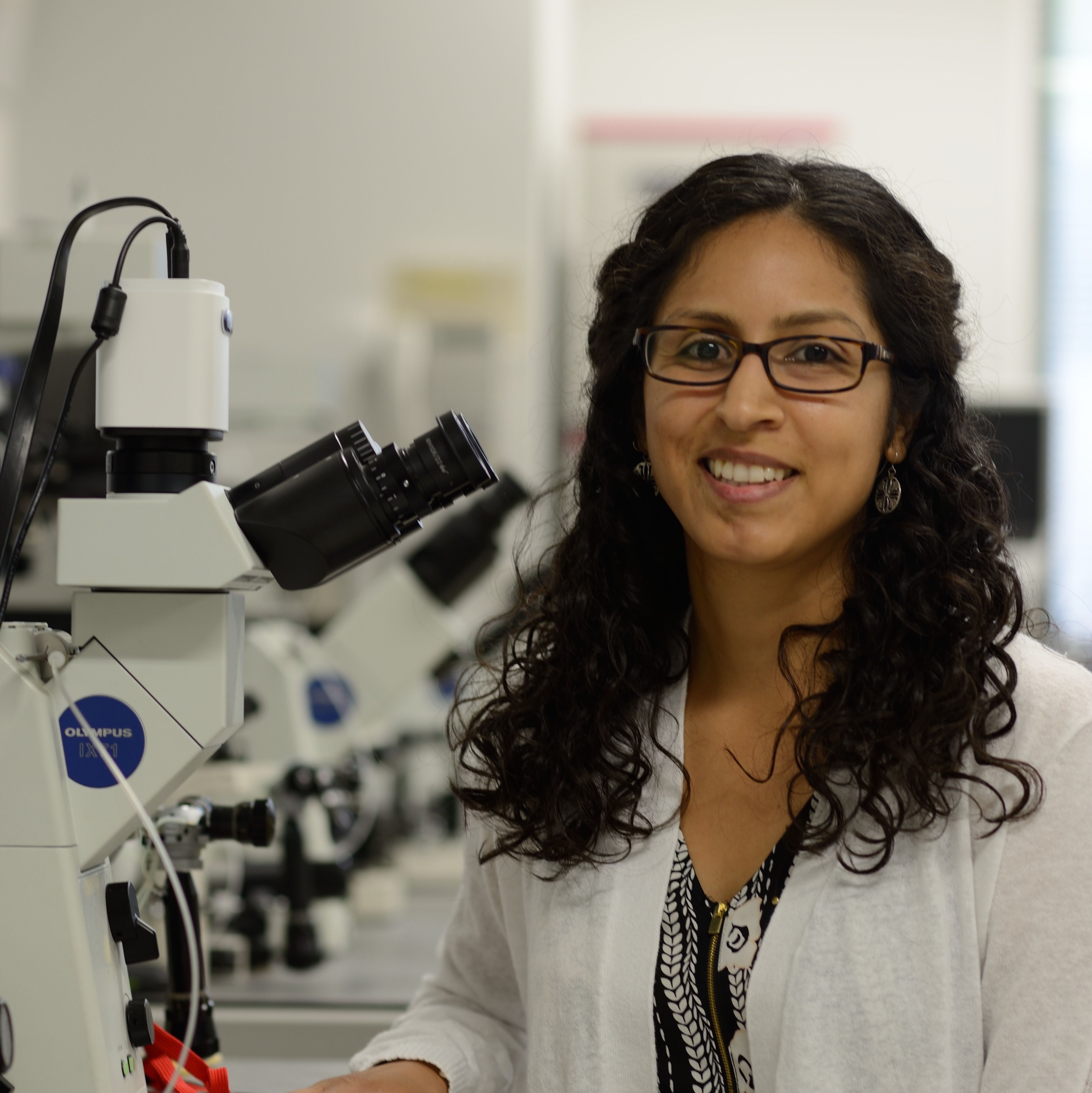 Dr. Diana Monsivais is assistant professor of pathology & immunology at Baylor College of Medicine.
Receive From the Labs via email