HPV and cervical cancer: Vaccination leads to prevention
Close to 80 million Americans are infected with human papillomavirus (HPV), making it the most common sexually transmitted infection in the United States.
While HPV does not cause health issues for most people, it can lead to the development of various cancers – including cervical cancer.
Vaccination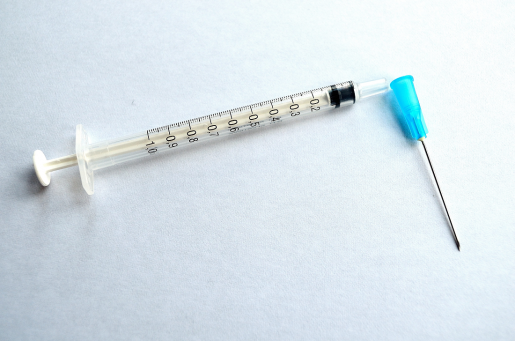 The key to preventing HPV infection is vaccination.

"While cervical cancer is rare, almost 100% of cervical cancers are positive for HPV," said Dr. Claire Hoppenot, a gynecologic oncologist at Baylor College of Medicine. "If we can prevent HPV, we could prevent cervical cancer. The CDC recommends that 11-12 year olds receive the HPV vaccine, with the hope they will not be exposed to HPV before then."
Prior to 2018, the HPV vaccine was recommended for women and men through age 26 if they had not received it already. It has since been expanded to include women and men ages 27 through 45.
"It's exciting that it has been approved for 27-45 year olds as well, because many men and women have not been vaccinated."
Types of HPV
There are hundreds of HPV strains. The most common strains that are associated with cervical cancer are known as HPV 16 and 18.
"Seventy percent of cervical cancers diagnosed in the United States are associated with HPV 16 and 18. HPV 6 and 11 are associated with genital warts."
While the majority of women are exposed to HPV at some point, most are able to clear the disease. However, the strongest risk factor for not clearing HPV is smoking cigarettes.
"Smoking plays a significant role in the inability to clear HPV. The longer HPV sticks around, the more of a problem it becomes and the risk of developing cancer increases.
Cervical cancer symptoms and screening
Symptoms of cervical cancer include:
Vaginal bleeding
Bleeding after sexual intercourse
Vaginal discharge
Pelvic pain
Difficulty with urination or bowel movements
Pain extending down the backs of the legs
Dr. Anthony Costales, who is also a gynecologic oncologist at Baylor, says that most cervical cancers are identified through the Pap smear, which is recommended for women every three years starting at age 21, and every three to five years between ages 30 and 65.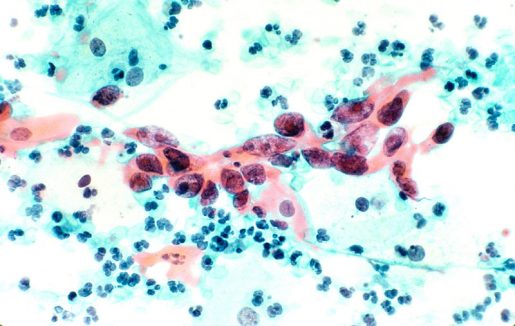 "This screening identifies abnormal cells on the cervix that can be investigated further with a biopsy. This provides the necessary information to be able to make a diagnosis of cervical cancer."
With the increased use of Pap smear screenings over the past several decades, the cervical cancer rate has decreased significantly in the United States. Because the screening identifies cancer earlier, it has also increased survival rates in women who are diagnosed.
"We're now adding HPV tests to Pap smears for women who are over age 30. This age is chosen because most women who are under 30 will clear the virus," Hoppenot said.
For women age 30 and over, HPV is more likely to linger – in which case a Pap smear might be performed once a year rather than every five years.
"Getting vaccinated is crucial for both men and women, as HPV is also associated with cancers of the head and neck, vulva, vagina, and anus," Hoppenot said.
"In the United States, our HPV vaccination rate is just above 50%, which is poor," Costales said. "Cervical cancer is preventable, and we have the potential to eliminate it in the future with the HPV vaccine."
Drs. Hoppenot and Costales are assistant professors with the Dan L Duncan Comprehensive Cancer Center at Baylor.
Additional Resources
Learn more about gynecologic oncology services at the Dan L Duncan Comprehensive Cancer Center or call (713) 798-1999.
See more information about cervical cancer.
-By Nicole Blanton