Pursuing psychiatry and coping: Q&A with Dr. Shelley Fang Rote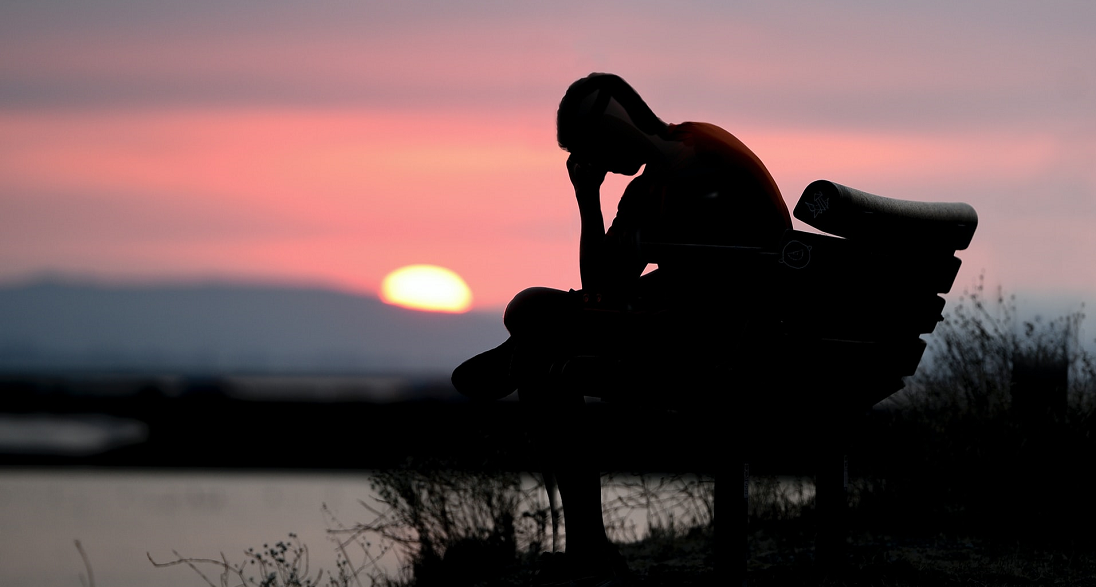 Dr. Shelley Fang Rote is a first-year psychiatry resident at Baylor College of Medicine. She is committed to equitable treatment of mental health conditions, with a special interest in mental healthcare for underserved populations. She graduated from Baylor with a Dean's Distinction in Medical Education for her contribution in creating the Social Determinants of Health Orientation for rising first-year students, and also served as co-president of PsychMinded, the psychiatrist medical student interest club.
Among her medical school class, Dr. Rote stood out as an advocate and researcher in mental health and human trafficking, and I was fortunate enough to present with her at the 2019 American Academy of Child and Adolescent Psychiatry conference. She has been a mentor and an inspiration for medical students, especially those who are interested in pursuing psychiatry.
In the following interview, Dr. Rote reflects on her drive to become a psychiatrist, hopes for her career, and advice on getting through our current times.
Why did you choose to pursue psychiatry?
It was a couple of different things. One nice thing is that you're able to listen to someone's life history. If someone has depression or anxiety, sometimes it's predicated by nothing; but a lot of times, this was a growing condition that you get to delve into.
It is valuable to have an opportunity to talk to someone on a personal level because it is emotional and has more to do with social factors. We take a social history in all aspects in medicine, but nowhere is it as in-depth and as pertinent than as on psych.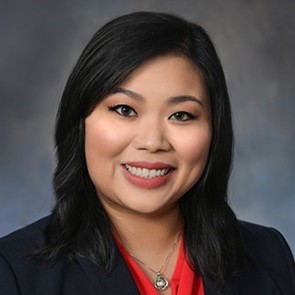 Growing up, I had extended family in Taiwan where there was less psychiatric access. I had family members who had tremendous difficulty seeking much-needed psychiatric services. There is so much stigma surrounding it and barriers to accessing mental healthcare. Because of stigma, many immigrants fear seeking mental health services. This can often be compounded by limited financial resources. Part of my journey into mental health was to help this population that often gets overlooked for mental health services.
I was drawn to primary care in addition to psychiatry; but I ultimately decided on psychiatry because I wanted to have the option of longer appointments and integrating psychotherapy. There is an understanding that what I am providing for an hour in the form of therapy (in addition to standard pharmacological intervention, if warranted) is worthwhile.
What field of psychiatry are you most interested in?
I have some interests in working with the intellectually disabled as they transition into adulthood. These patients often find that they have a huge drop-off in services as they make that transition. How do you transition from a child psych perspective into adult psych with the changes in societal resources along with all of the difficulties that come with growing up?
I also have interest in working with people with backgrounds in trauma, especially those with childhood trauma as they move into adulthood. There is some overlap with forensics, in which there is an intersection between psychiatry and law. There is a lot of work that can be done to make sure that patients with mental health concerns who have encounters with the criminal justice system are not judged unjustly, and to make sure we're doing our due diligence for them.
There are a lot of areas that I think I could be persuaded to go into at this point. Hopefully, I can report back in a few years and let you all know.
What would you say to someone interested in pursuing psychiatry?
I would say, "Awesome choice! It is a great field, and I hope to hear from you soon!"
People who go into psychiatry are often some of the kindest and quirkiest people you'll ever meet. Psychiatry also has a lot of subspecialties that you can pursue, not just adult psych like we often think during medical school. You can also choose to not subspecialize and carve out a niche for yourself without a fellowship.
There's also flexibility in that a single psychiatrist can work in different settings and set their own schedule – think working inpatient during the days, operating a private practice clinic for niche therapy patients in the afternoons, doing academia one day a week, etc.
Part of this ability is due to the unfortunate shortage of psychiatrists in the U.S., but as a result, you will never be hurting for employment.
What is the role of psychiatrists on a mental healthcare team?
This is one of my favorite things about psychiatry. You get so many different pairs of eyes helping one person in every aspect of life.
For example, the team can make sure that the patient is not only on the right medical regimen but also getting therapy to tackle some long-term problems that are causing disruptive patterns in their lives. These things are is important to all areas of medicine, but it is difficult to integrate them all and to see them working together in action as much as you see it in psychiatry.
In light of the COVID-19 pandemic and current social issues, what are some ways you have been personally coping?
This is a pivotal time in our nation's history. I think that the key here is to continually march forward and vocally advocate for change.
One part of coping is understanding burnout. You need to take time to assess your own mental status and make sure that you are okay. Everyone is probably their best steward of knowing when they are not okay and what they need to do to be okay.
I think that is always problem number one – you must put your own oxygen mask on before helping anyone else. After that, I think a lot of coping is that once you are strong enough to stand again, how are you going to move forward?
A lot of times that is just a question of: What can I do today to make myself a better version for tomorrow? Which viewpoints can I seek out and learn from, even if the unfamiliarity initially makes me uncomfortable? How does this help me as a clinician?
We get into medicine with the purpose of helping people. In order to do that, you need to continually self-improve, not just in your medical knowledge, but as a human who coexists with other humans. Accepting this and being humble can be helpful.
What advice do you have for people who are going through a really hard time?
The best thing you can do is to reach out to your loved ones as much as you can, to work together and hold each other during these really trying times. As we're pushing forward for justice, we also need to ensure that we're supporting one another and holding each other up so that all of our voices can continually contribute to progress.
Understand that everyone is dealing with this in a different way. Some people might need isolation and time to figure out what's going on in their head, and that's okay, too. Just try to reach out when you need help and know that it's okay that you need help. I think this is so important for all of medical training, but especially during times like this.
If you have any questions, please reach out to Dr. Rote.

Additional Resources
Geriatric psychiatry and COVID-19: Interview with Dr. Ali Abbas Asghar-Ali
Dimensions of time: Starting medical school in the COVID-19 era
 -By Jessica C. Sheu, third-year medical student at Baylor College of Medicine