Dimensions of time: Starting medical school in the COVID-19 era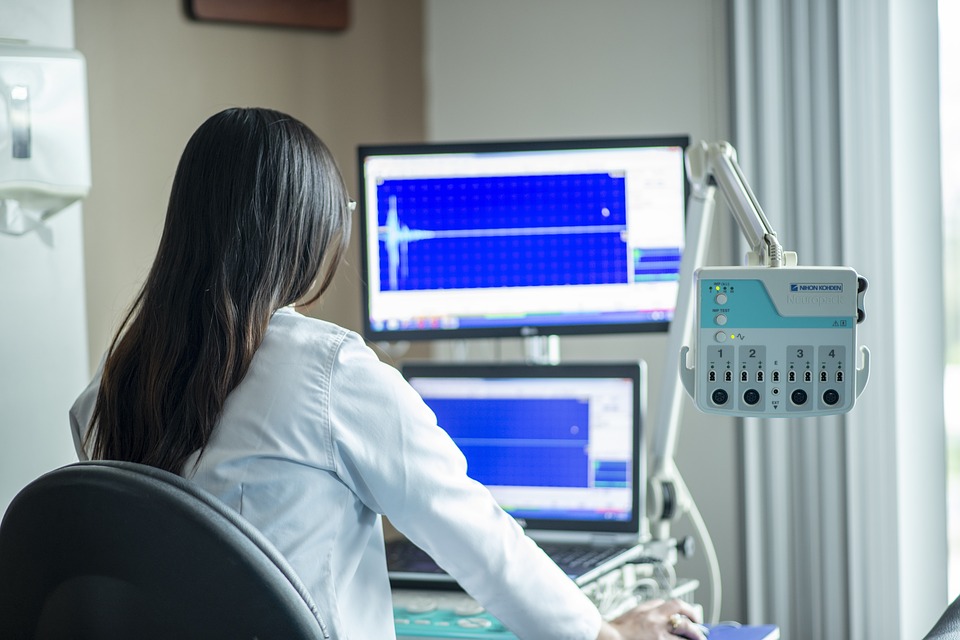 I didn't learn how to tell time until age nine. I had somehow missed the important lesson on how to read the hands on a clock in preschool, and my fourth-grade teacher eventually noticed this gap in my knowledge.
Amidst the COVID-19 pandemic, time has felt like a daunting, perplexing concept. The pandemic has turned life as we know it on its head, and left me wondering how to appreciate the present, amid an uncertain world facing unparalleled challenges and the unknowns of my career path.
I have spent the last three months with my parents, younger sister, and two goofy Australian shepherds, the longest consecutive amount of time with them since I was 13 years old. I have grown much more adept at remote work, juggling Zoom calls and email updates with Box uploads and a more relaxed professional wardrobe (read: athletic shorts).
I listen to lots of podcasts on my neighborhood walks. I FaceTime with friends more regularly than ever. My sister and I hone our crossword-solving skills daily. Against the backdrop of these activities in our new normal, the days run into one another as we stay home.
Yet, I keep watching the time. I check my county's COVID-19 case count every night. I keep track of the number of weeks of social distancing in my city. In my daily news consumption, I also watch the time. I learn the time since China identified its first cases of COVID-19. I realize how long it has been since New York Gov. Andrew Cuomo gave his first COVID-19 briefing to a virtual audience seeking leadership and integrity during a crisis. I count the days that turn into weeks since the Black Lives Matter movement became a national outcry for reform with the death of George Floyd.
I also know that I have one month until medical school.
My one-month countdown to the first day of medical school feels impossibly surreal. There seemed to be an endless amount of time before this moment of beginning my medical education. There were inordinate hours spent studying for the MCAT, innumerable drafts of my personal statement, and countless worries about where I would end up and if this long-time dream would become a reality. Now, it is real, and it is happening. I am starting medical school.
I am excited. I am nervous. I am open-minded. I hope to care for my patients, my colleagues, and my work with empathy, diligence, and compassion. As COVID-19 has wreaked havoc on our world, I am grateful and inspired by the admirable efforts of essential workers across all sectors to keep the world running. I welcome the chance to enter a profession that allows me to show up and serve.
Life is still moving along, and it feels as if the hands on the clock move faster than ever. I often find it tempting to live in the world of "what happens next." It is a way of exercising control, of holding on tight to something as the 'right now' seems to slip away. When school starts, I want to learn from and grow alongside my classmates. I want to delve into the academic material, memorizing obscure bones I did not even know existed or learning how a certain drug works.
I want to find mentors and role models in class and clinical settings who teach me what type of physician I hope to be and what I need to know to get there. I know that these experiences may look different due to our unique circumstances.
In medicine, time matters. Physicians ask about time to understand the gravity of the situation, inquiring about the length of time someone has been without oxygen or the length of time for which someone at the scene did chest compressions. The medical records track time, graphing BMI and height over the time between visits or noting the times of admission and discharge.
During the pandemic, the world has glimpsed the sheer power of time in medicine. We have all heard of  COVID-19 patients' facing a disease course stretching on for weeks and physicians' raising alarms about their hospital's dwindling supply of masks as COVID-19 cases surge.
As a country, we have questioned the time with which we acted in response to the virus and wondered, through graphs, articles, conversations, tweets, and everything in between, how this all could have been different if we could turn back the clock.
Time also matters in our medical training. Stepwise learning in pursuit of becoming excellent physicians does not stop for a pandemic. Instead, it just might look different as fourth-year medical students start residency earlier or have a virtual graduation.
We are all moving forward amidst a pandemic, a racial reckoning, and a searing exposure of societal inequities and disparities. The world is changing, and I am becoming a doctor. I am realizing that there is time for both.
-By Hannah Todd, incoming first-year medical student at Baylor College of Medicine