Human Genome Sequencing Center gives peek into 'All of Us' Research Program
Oftentimes, one size does not fit all in healthcare. Today, physicians and researchers across the country are working toward the goal of precision medicine — the idea that healthcare should be based on an individual's genetics, environment, and lifestyle.
In 2018, the National Institutes of Health launched the 'All of Us' Research Program, an effort to further precision medicine research by collecting and sharing health data on one million volunteers from across the United States. The goal is to create a database with a diverse representation of demographics, geography and health status, which can be used as the basis for studies on all types of health conditions.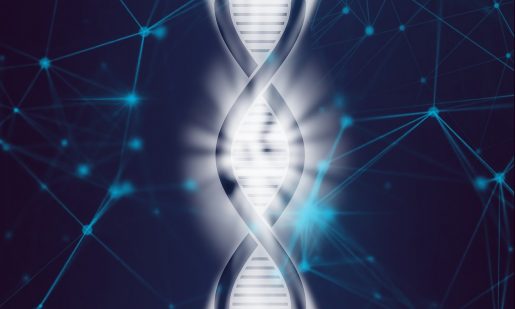 The program involves sequencing the genome of each participant. Baylor College of Medicine's Human Genome Sequencing Center (HGSC) is helping in this effort. A consortia of three centers, including the HGSC, are responsible for genome sequencing and reporting.
"For decades, we have been at the forefront of whole genome sequencing, and we are excited to be able to use this technology to help in the 'All of Us' mission to advance precision medicine," said Dr. Richard Gibbs, director of the HGSC and the Wofford Cain Chair and professor of molecular and human genetics at Baylor.
 From sequencing DNA to delivering results
As part of the 'All of Us' Research Program, participants can donate a blood or saliva sample. According to Gibbs, blood samples are preferred because blood can facilitate more comprehensive genome sequencing and provides more material for future work. Samples are sent to the Mayo Clinic biobank where the DNA is extracted.
The DNA samples are then coded with anonymous identifiers, and sent to one of three genome centers for sequencing and analysis. The DNA analyses are set to begin in the next few months when the required federal approvals are in place.
At the HGSC and other genome centers, state-of-the-art instruments will help researchers sequence the entire genome of each DNA sample. A clinical geneticist then identifies any significant gene mutations.
Approximately one in six healthy adults carries a potentially serious health-related genetic risk. With the genetic results of this study, participants can identify those risks before they become a problem and get preventive care or better treat the disease when it manifests.
"Even in healthy individuals who don't have cancer, if they have a genetic risk we can start screening early to catch any signs of cancer when treatment is most effective," said Dr. David Murdock, assistant professor of molecular and human genetics at Baylor and assistant director of the clinical lab at the HGSC.
Long-term implications of genetic testing
The HGSC recently hosted 'All of Us' community engagement partners like the National Alliance for Hispanic Health, Iota Phi Theta Fraternity and the YMCA of Greater Houston, which help recruit and engage participants from diverse communities, and representatives from Scripps Research Institute, which manages direct volunteer enrollment.
Several community engagement partners raised this question: Is knowing you have a genetic problem worse than not knowing? Some expressed concerns that a genetic disorder may negatively impact a participant's ability to receive health insurance or even healthcare.
Others noted that even if a person was aware of a problem, they might not be able to afford the follow-up care required to address it. It is illegal to discriminate against someone for health insurance or employment based on genetics, but other questions remain uncertain. All parties agreed that these concerns must be addressed as the program moves forward.
Addressing privacy concerns
Patient privacy is another concern at the top of many participants' minds. Engagement partners who represent minority communities discussed concerns about past healthcare exploitation, such as the Tuskegee Study in which African-American men were told they were being treated for syphilis but were actually left untreated.
The groups recognized the importance of the transparency in the 'All of Us' Research Program and that an understanding about how testing is done and communicated will help build trust with participants.
"It's important to gather data on all populations because previous research focused mostly on populations with European ancestry, and the associations found may not apply to people of all backgrounds," said Ginger Metcalf, director of project development at the HGSC. "The All of Us Research Program seeks to enable precision medicine for everyone, so the participation of these traditionally underrepresented groups is crucial."
The 'All of Us' Research Program is unique in that research participants are also partners in the program. They have access to their data and are invited to participate on boards that make decisions around program policy. This feedback is key to ensure the program's success. As one participant said, "We are doing this for the next generation."
-By Molly Chiu