IMAGE OF THE MONTH: Layers of blood vessels in the retina
The image this month shows the three vascular layers of the retina that are important for normal visual function.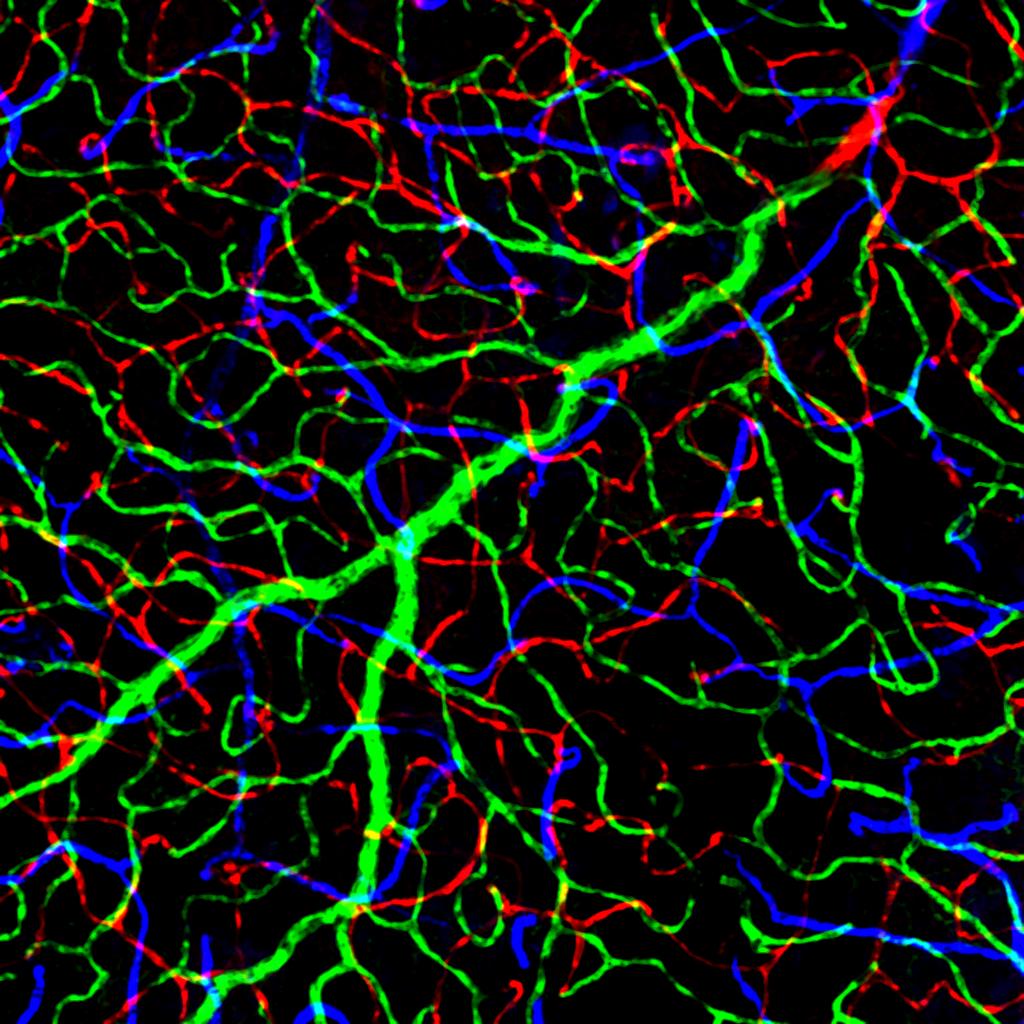 Vision begins in the retina, a light-sensing network of brain cells in the eye that is critical for our ability observe the world around us. Vision also depends on the retina having a properly developed and maintained layout of blood vessels that provides nutrients and oxygen. The image is part of a study led by Dr. Melanie Samuel at Baylor College of Medicine that discovered novel genes involved in the organization of vascular layers in the mouse retina.
Read about Dr. Samuel's study in Cell Reports and in From the Labs.
The Samuel lab combines nanoscopic imaging tools and techniques for circuit analysis, novel genetic animal models and computational approaches to circuit mapping to discover the mechanisms, genes and molecules involved in regulating nervous system networks.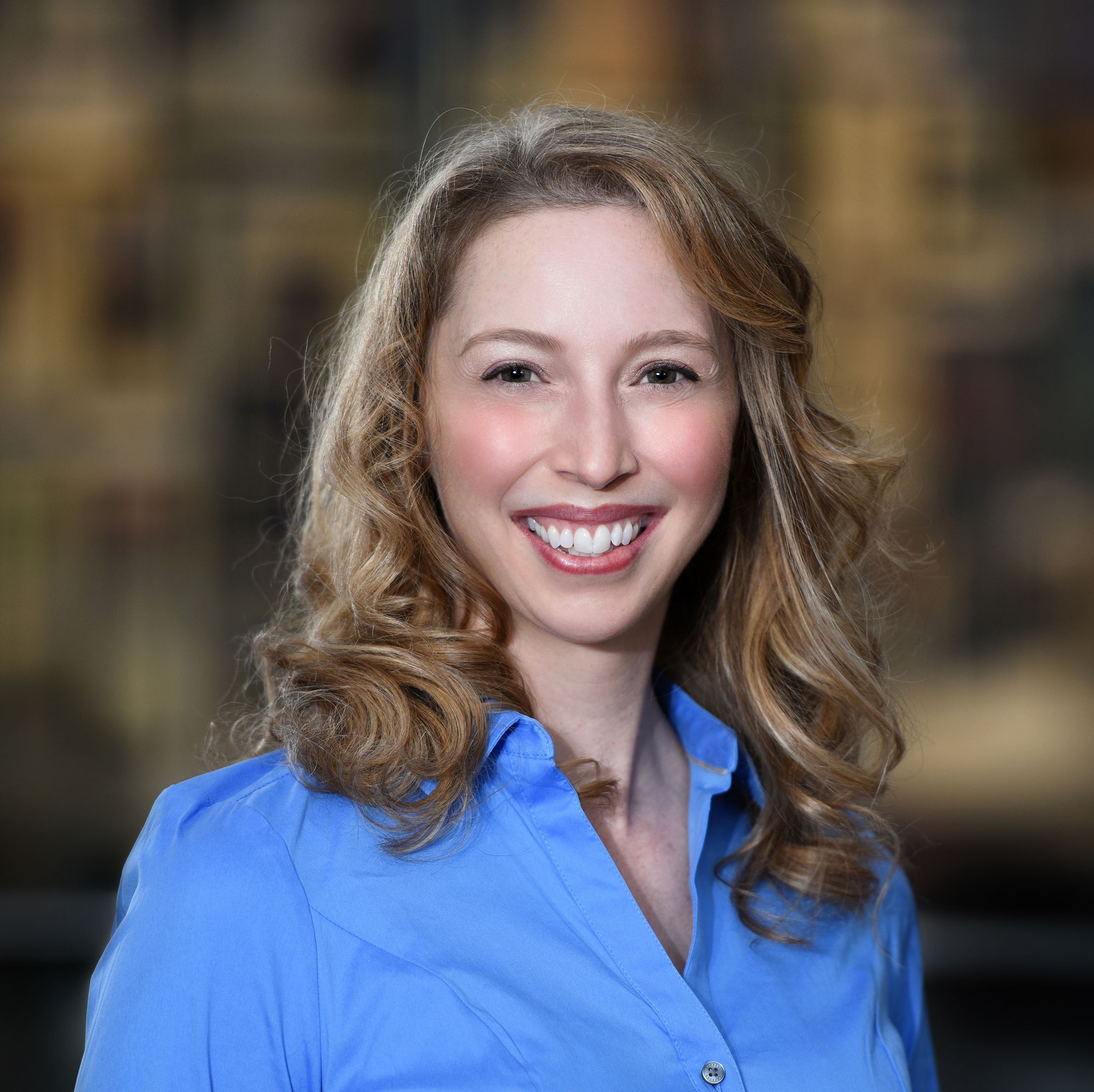 Dr. Melanie Samuel is assistant professor of neuroscience and the Huffington Center on Aging at Baylor College of Medicine. She also is part of Baylor's Dan L Duncan Comprehensive Cancer Center and a CPRIT Scholar.
Receive From the Labs via email