The road to surgical oncology: An interview with Dr. Elaine Vo
Editor's note: This is the first in a series of Progress Notes posts featuring Baylor College of Medicine students interviewing physicians and faculty members in recognition of Women's History Month 2020. In this post, Centura Anbarasu talks with Dr. Elaine Vo.
Dr. Elaine Vo is a fifth-year general surgery resident at Baylor College of Medicine. Upon completion of her chief year this summer, she will be joining the Fox Chase Cancer Center in Philadelphia for a two-year surgical oncology fellowship.
During my core rotation last year, I was fortunate enough to work with her. Watching her skillfully operate and compassionately care for patients was awe-inspiring. She is an amazing mentor and educator to medical students and residents alike.
I recently had the privilege of sitting down with her to discuss her life and the path to becoming a surgeon. In the following Q&A, she reflects on her years in training throughout medical school and residency.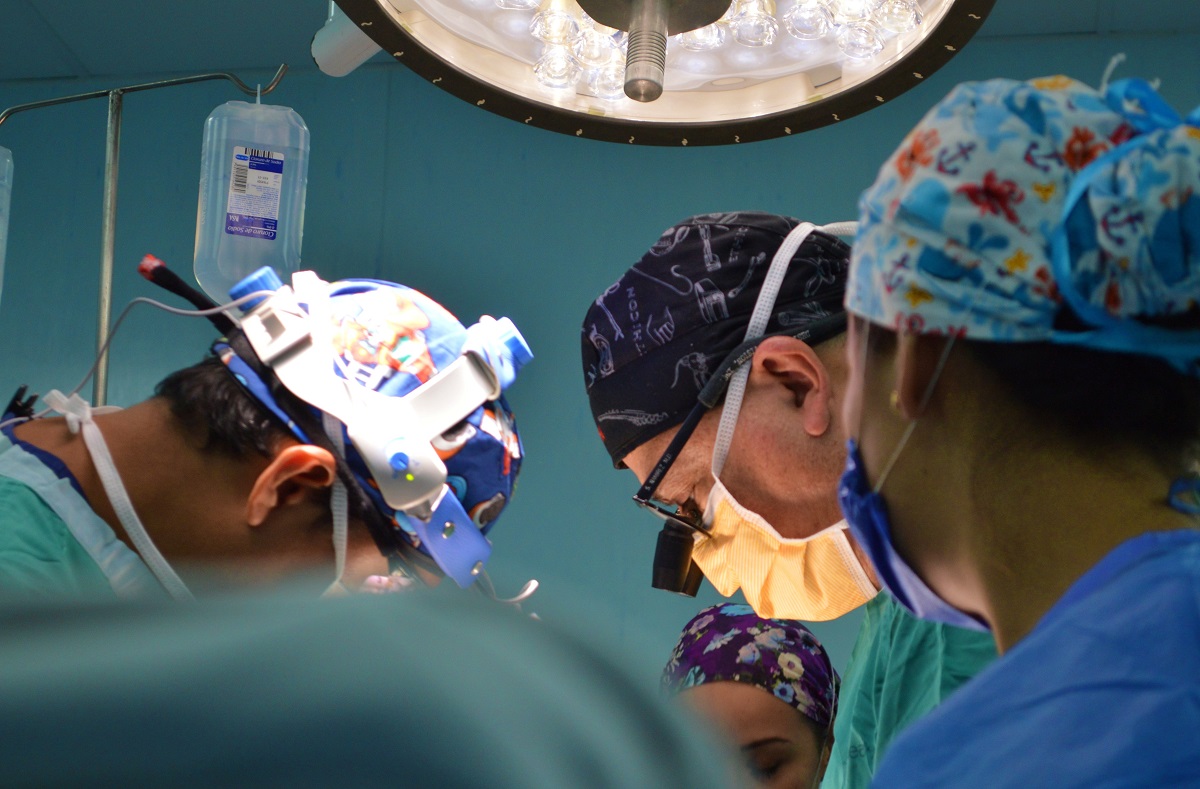 Q: Why did you decide to pursue surgery?
A: When I was on my surgery core rotation as a medical student, I immediately fell in love with the field. From the people I met to taking care of patients before, during, and after their surgeries, I realized that it was the first time a specialty made me feel so happy and excited to go to work every day.
To make sure I hadn't just gotten lucky with working with the right people, I kept doing more surgical rotations and electives to strengthen my interest and recognized that I loved it for all the right reasons.
Q: How did your experience lead you to surgical oncology?
A: I actually did one of my electives in medical school on the Green Surgery service at Ben Taub Hospital with Drs. Silberfein and Liscum. They inspired my passion for surgical oncology. And even before that, I had done a sub-rotation on the gynecology oncology service and loved the complex oncologic pathologies. Then, throughout the first few years of residency, I tried to imagine myself in other subspecialties but none of them compared to my interest in surgical oncology.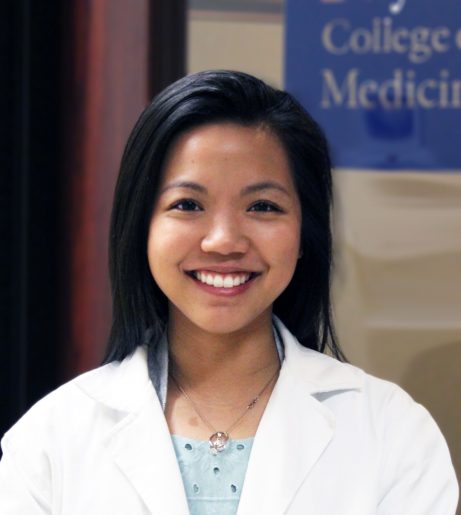 Q: What has your experience been like as a woman in surgery? Have you had any particular obstacles or faced any resistance?
A: For the most part, I haven't really had a hard time as a woman pursuing surgery, and I am thankful for that. However, when I first told friends and family that I was interested in the field, a lot of them said, "Why are you doing that? Don't you know how hard it's going to be? Why don't you do something easier?" But they became supportive when they saw how much I loved it.
I have also had a lot of patients assume I am their nurse or another healthcare professional besides their surgeon. Recently, I started introducing myself as "Dr. Vo" to my patients rather than "Elaine" and I'm noticing a big change in their initial perception.
Q: How do you balance being a parent and completing your surgical residency at the same time?
A: My husband and I are fortunate to have our families here in Houston, which has made the experience much easier. But I have learned that I have to leave work at work so when I get home in the evenings, I can focus my time on my daughter and my family. And it helps that I have such a supportive partner because it's a full-time team job.
I feel like having a child has made me more empathetic towards patients. Giving birth by C-section also gave me a glimpse into what being a surgical patient entails and I feel like I understand the patient perspective better because of it.
Q: Have there been any cases that were especially hard for you? How do you handle those rough days?
A: There have been quite a few. But having people, especially co-residents, who you trust and are there to support you makes a huge difference. On hard days, I usually talk through things with them and my husband, and spend time with my daughter.
I think it's also important to prepare and know what you're getting into every time you plan for a case. It's hard with trauma because the calls are spontaneous, but with surgical oncology you usually have a better idea and can mentally prepare yourself, which helps with the tougher cases.
Q: Looking back on your training, is there any advice you would give to medical students and interns?
A: Find something that makes you excited to go to work every day. It helps to have people around who you enjoy working with – people who will support you through the highs and lows. If you can find both of those things, you're set!
Also remember to treat your patients like they are your friends and family, because they are those people to someone else.
Q: Is there anything you wish you could change about your life in medical school and residency?
A: I definitely would have traveled more before starting residency! But otherwise no – there isn't anything I would change. I'm happy with how things have turned out and although there is no "good" time for major life plans like having a baby, eventually everything works out.
-By Centura Anbarasu, third-year medical student at Baylor College of Medicine