Tips to prevent sensory overload for children with autism
The holidays are often filled with music, family gatherings, and colorful lights – all of which can be overwhelming for any individual. This anxiety is amplified for children with autism spectrum disorder.
Robin Kochel, Ph.D., associate professor of pediatrics-psychology at Baylor College of Medicine, shares advice for parents and caregivers of children with autism to help prevent social or sensory overload.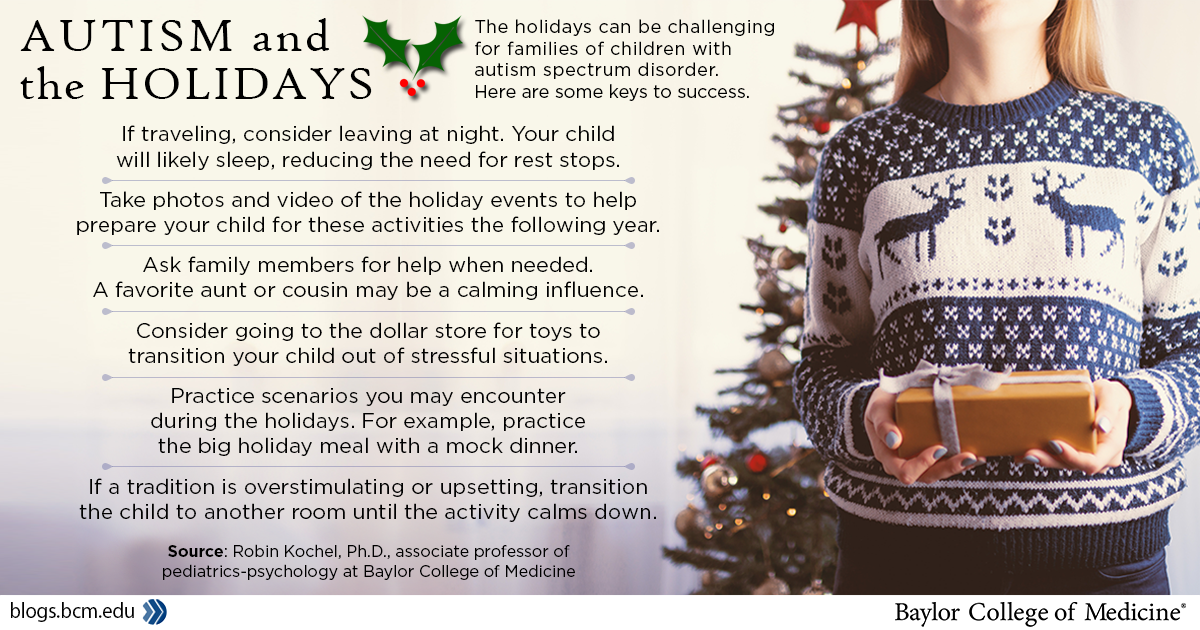 Additional Resources
Five myths and truths about autism
Learn more about the Kochel Lab and autism clinical trials at Baylor.
-By Nicole Blanton and Andy Phifer