Experts offer insight on concussions and brain injuries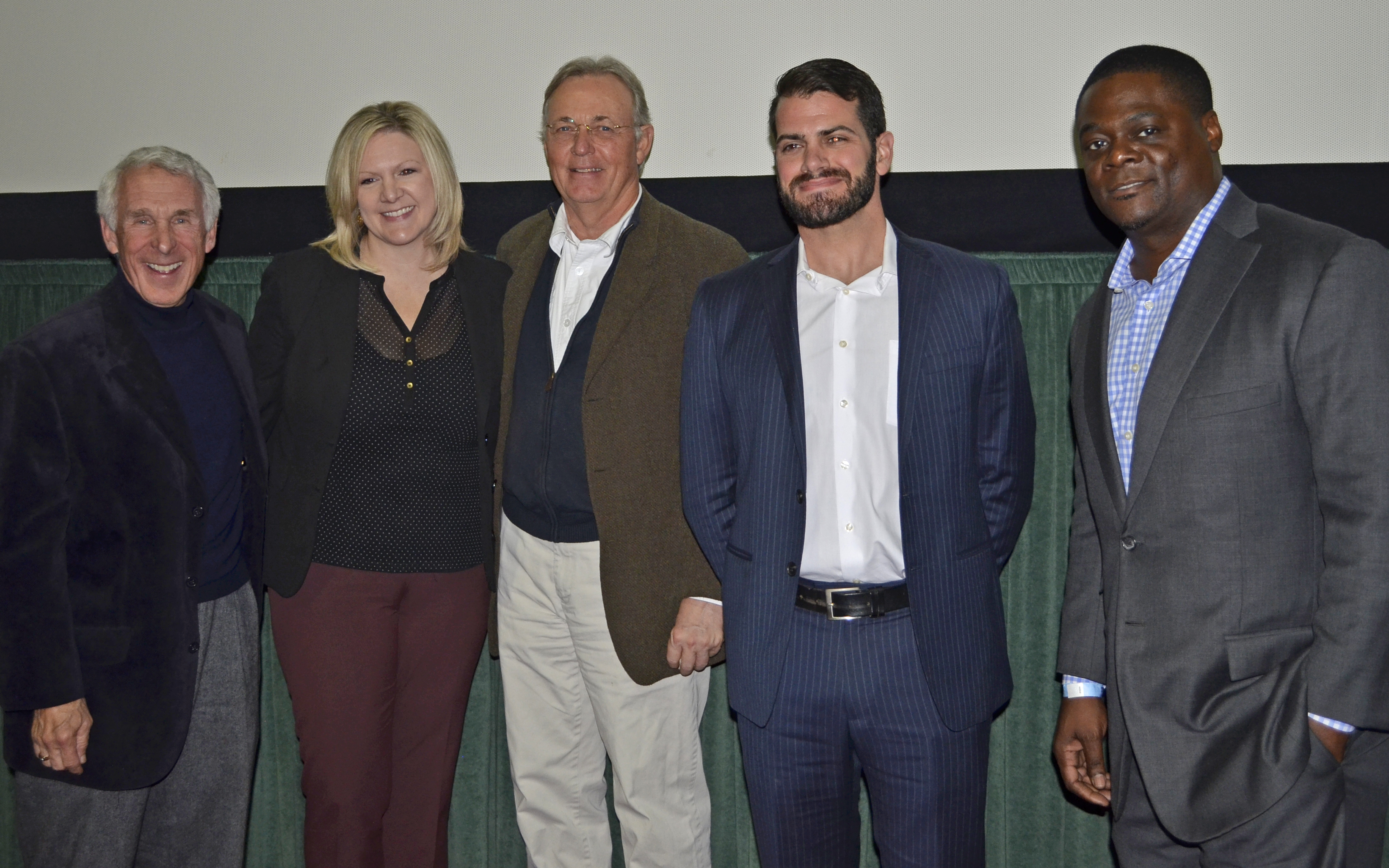 Have you seen the movie "Concussion"? The film follows the work of forensic pathologist Dr. Bennett Omalu as he first published his findings on chronic traumatic encephalopathy (CTE), a progressive degenerative disease of the brain that is found in athletes and those with a history of repetitive brain trauma.
At a recent panel hosted by the TIRR Foundation, Baylor College of Medicine's Dr. Craig DiTommaso joined colleagues to answer questions following a screening of the movie and discuss traumatic brain injuries and concussions.
DiTommaso, an assistant professor and director of inpatient rehabilitation in the Department of Physical Medicine and Rehabilitation at Baylor, offered the following insights:
Falling is the leading cause of traumatic brain injury in the United States. We need to protect ourselves and family members from falls as much as we protect our athletes on the courts and fields from these injuries.
Our understanding of second-impact syndrome, a rare occurrence in which a second concussion occurs before the person has recovered properly from the first concussion, is increasing tremendously. This new understanding will help us prevent same-day concussions, which likely will lead to better outcomes in athletes in the long run.
Physicians have dealt with CTE and other brain injuries for many years. Those who suffer a single concussion recover well, and it's important to work closely with a physician who specializes in this field.
Concussions aren't confined to football players. There is a high incidence of concussions in many sports, including ice hockey, soccer and more. The important thing to remember is to get the right help after suffering a concussion.
Different stages of concussion, such as moderate and severe, don't play as important of a role as you might think. When you injure your brain, you injure your brain. What's important are the symptoms you have after suffering a concussion and how you work with an expert on managing these symptoms.
In addition, the panel said that:
Parents of athletes should ask important questions on what concussion protocols are in place in the child's sports team.
Education on signs and symptoms of head injury should start early in children. They should know the importance of reporting their symptoms.
Managing the symptoms of concussion are key in recovery. This should be done with a physician who specializes in concussion recovery.
DiTommaso said that as we learn more about CTE and other brain injuries, physicians are hopeful that protocols will be changed to help prevent concussions and determine the return to play timeline and criteria.
Additional Resources
Concussion recovery varies by individual
Fact versus fiction: DiTommaso weeds out concussion myths