The algorithm of our destinies
The time is finally upon us: Match Week 2016! Fourth-year medical students across the country have been anxiously anticipating this week for the entirety of their medical careers thus far. After months of visiting and interviewing with various programs, deliberating the perfect fit, and ultimately organizing a rank list, our residency placements will soon be revealed.
On Friday, March 18 applicants will gather at their respective institutions to celebrate this momentous occasion. At 11 a.m., envelopes will be opened nationwide.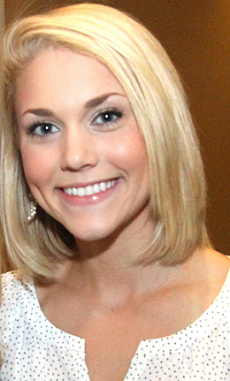 These envelopes contain a piece of paper that states where each of us will embark on our residency journeys. Within a single envelope lies the answer to the biggest question held in our minds since the beginning of medical school: What's next?
As medical students, it is our nature to seek out and enjoy challenges. We have moved through each phase of our education toward the goal of becoming physicians, understanding the path required to achieve this end. In each phase of this career path until now, we have maintained the identity of "student."
However, Match Day, and the information contained within our envelopes, will catapult us into a new and less familiar role. We are no longer simply students; we are now to become physicians. We will soon care for patients who will call us "doctor," and trust us to care and provide for them.
Match Day is an incredibly exciting time and I have no doubt that we will embrace our new roles as learners and providers. We have successfully completed another phase of the journey to becoming physicians, and with it, we have earned the privilege to begin using our knowledge to heal and help the suffering.
On March 18, let us celebrate Match Day and the people who have helped us along the way: our friends, families, classmates, and teachers. And, let us simultaneously prepare for those people we have been working toward serving: our patients.
-By Paige Kennedy, MS4 and 2016 Baylor College of Medicine Class President