Throwback Thursday: Earth Day
Medical research can take a doctor to some interesting places. In anticipation of Earth Day, we look at a time when some of our researchers took to the sea.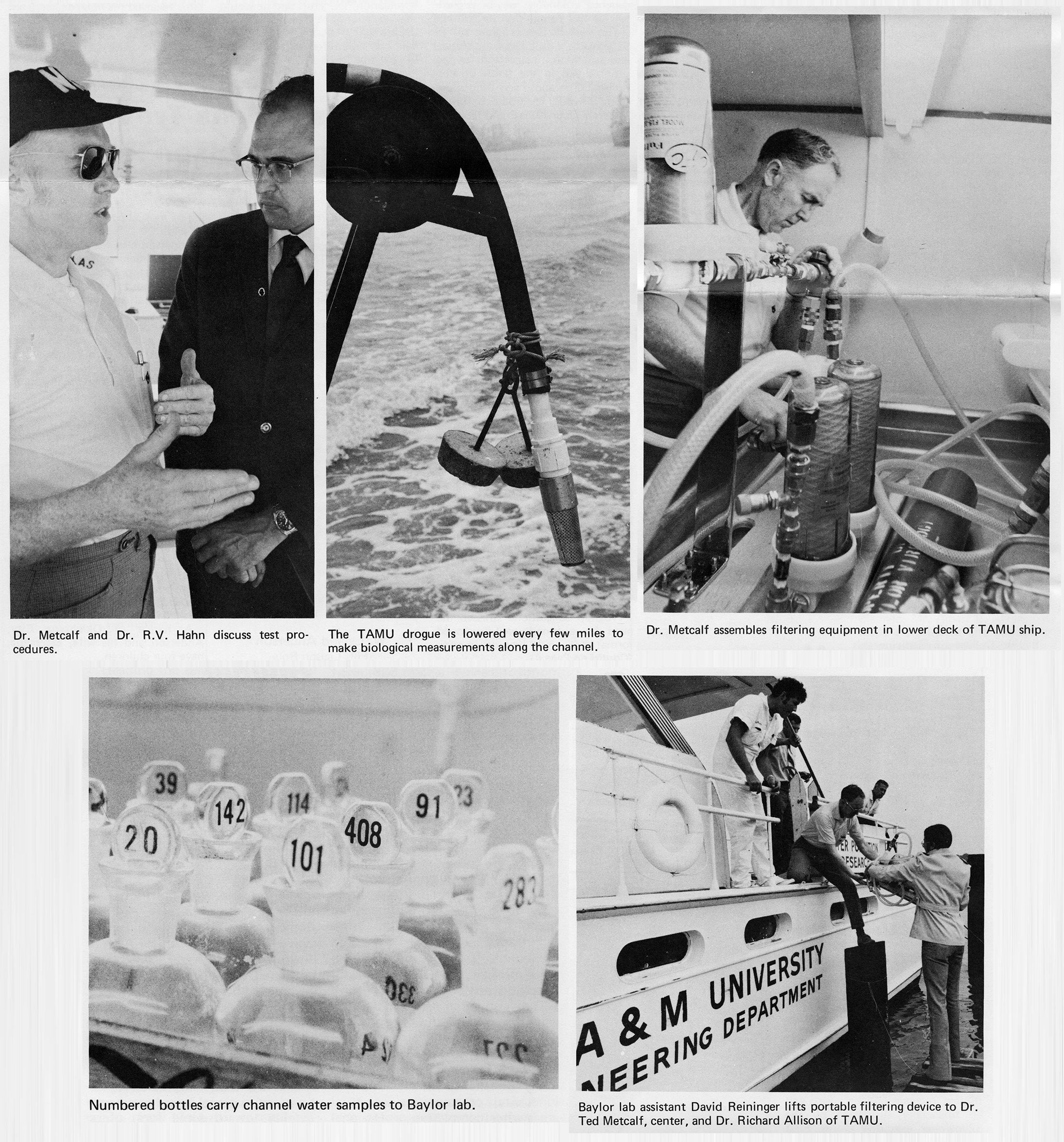 In these photos from the 1972 edition of Inside Baylor Medicine, courtesy of the Baylor College of Medicine Archives, we see a special collaboration between Baylor and Texas A&M University.
Researchers joined together to monitor the Houston Ship Channel and Galveston Bay to determine if viruses deposited in the water through pollution could be brought back to land through shellfish.
Today, members of the Baylor community still study how our environment impacts our health.
– By Andy Phifer