Aphrodisiac or not: Foods to avoid this Valentine's Day
This Valentine's Day, if you are planning a menu of aphrodisiacs, Baylor College of Medicine gastroenterology experts Dr. Suneal Agarwal and Dr. Joseph Sellin say you may want to steer clear of certain foods that can cause digestive issues, like gas.
Check out the graphic below to see which foods trigger excessive gas.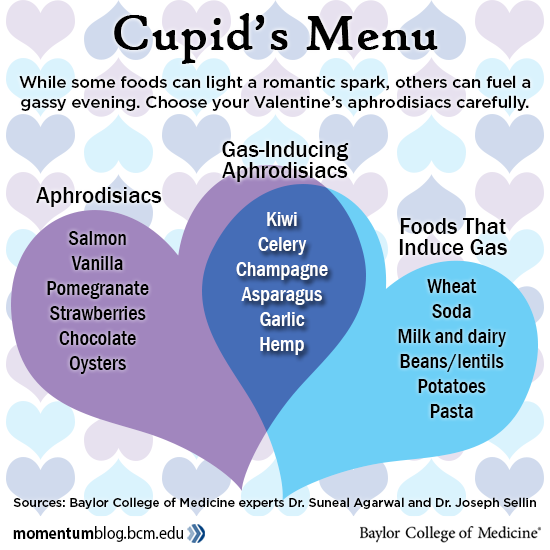 Science behind aphrodisiacs
For more than a decade Dr. Dolores Lamb and members of her reproductive medicine lab have hosted an annual Valentine's Day lunch. The unique tradition consists of lab members researching foods considered aphrodisiacs and using them in their best recipes.
Lamb notes, that while the science behind whether aphrodisiacs increase sexual desire is lacking, the lunch is just a way for the lab to get together, have fun and create some interesting dishes.
–By Audrey M. Marks and Andy Phifer