Helping a drunk friend: When to call 911
Can you tell when someone has had too much to drink? How about knowing when extreme intoxication requires medical attention?
"If it is bad enough that they are unconscious, don't take them to the hospital yourself; call 911 because they may require interventions before they get to the hospital," said Dr. Spencer Greene, assistant professor and director of medical toxicology in the departments of medicine and pediatrics at Baylor College of Medicine.
Consider that cup of coffee or a shower an urban myth. Greene offers the following tips for dealing with someone who is extremely intoxicated.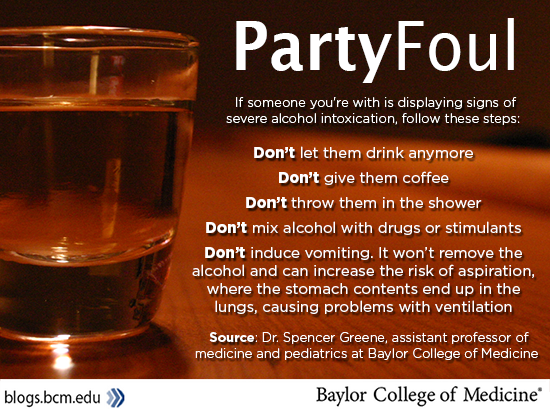 He also warns against a new trend of heating up alcohol and inhaling the fumes to get drunk.
"It's very dangerous because rapid intoxication can lead to unconsciousness," Greene said.
Read more about the signs of alcohol intoxication and what to do.
–By Audrey M. Marks and Andy Phifer