Summertime tips for people with diabetes
Summer may be drawing to a close, but the heat definitely isn't going anywhere and that can lead you to look for ways to cool off.
But when it comes to cool treats, it's important for diabetics to keep in mind the potential negative effect on blood glucose levels and carbohydrates of some common and favorite summertime treats.
Avoid high fructose corn syrup
Beverages that contain high fructose corn syrup are often very high in carbs, and can raise your blood glucose levels.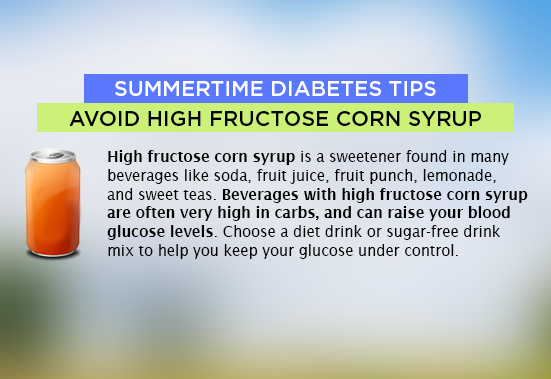 Check out the carbs in popular drinks:
16 oz. bottle of Cocoa-Cola: 52 grams of carbs
16 oz. bottle of Pink Lemonade: 57 grams of carbs
16 oz. bottle of Sunkist Orange : 70 grams of carbs
12 oz. bottle of Gatorade: 21 grams of carbs
8 oz. cup of fruit punch: 29 grams of carbs
8 oz. cup of Arizona Sweet Tea: 23 grams of carbs
Looking for an alternative? Try Registered Dietitian Kristi King's favorite summer ingredients for tasty drinks with only a fraction of the carbs.
Stay hydrated
Dehydration is a common problem in the summer heat. It is very important for people with diabetes to stay well hydrated.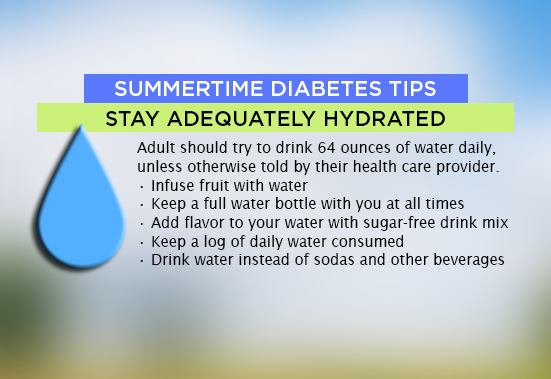 Have your sweets and eat them too
It is possible to enjoy summer time sweets that are both delicious and low carb. Here are some suggestions to reduce the carb content of some popular summer treats.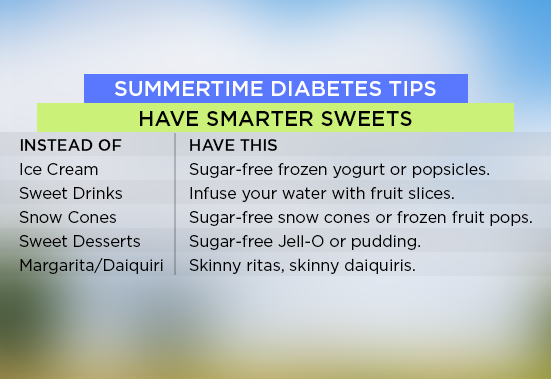 Don't forget to exercise 
Now that we are equipped with the treats needed to face the heat don't forget to keep exercise incorporated in your summer routine.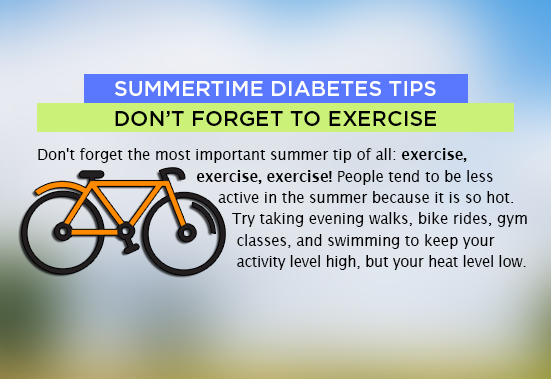 Additional Resources
Check out more summer precautions diabetics should consider when it comes to dehydration
Living with diabetes? We have a web resource for. Learn more about our Sugar, Heart and Life program.
Five tips for living with diabetes
-By Dr. Maria Redondo, assistant professor of pediatrics-diabetes and endocrinology at Baylor College of Medicine, and Christin Carr, Redondo's colleague at Texas Children's Hospital and a certified diabetes educator