Undergraduates access tropical medicine at Baylor
Undergraduate students from Baylor University are getting hands-on experience in tropical medicine and public health through Baylor College of Medicine's Tropical Medicine Summer Institute.
Now in its third year, the two-week program is an introductory course tailored to explore tropical medicine through global health, epidemiology, infectious diseases, parasitic diseases and neglected tropical disease.
Not all program participants are studying typical pre-med majors and minors, either. Take a look below to see a breakout of what participants are studying.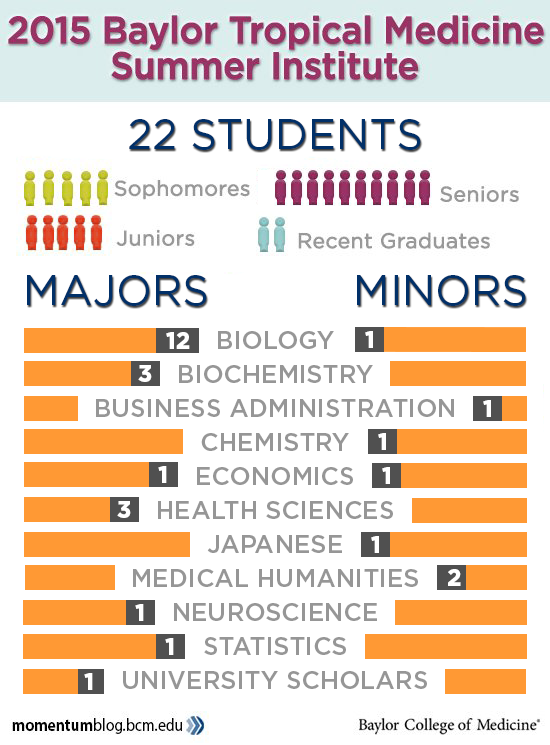 Additional Resources
Learn more about the Tropical Medicine Summer Institute.