Congratulations, 2016 MSOP Class!
The 2016 class of the Master of Science in Orthotics and Prosthetics program had reason to celebrate recently as they received an important symbol of their medical training – their first white coat.
The White Coat ceremony, held Thursday, June 18, marks the completion of basic sciences and didactic coursework. These 20 students will now experience hands-on training as they enter the clinical residency and research portion of the program.
Students were given their white coats from their mentors.
"Why a white coat? Because we want you to be something different. We want you to be something more," Jared Howell, director of the MSOP program, said. "You are embarking on a new era of orthotics and prosthetics. You are entering a medical profession and we want you to carry that torch."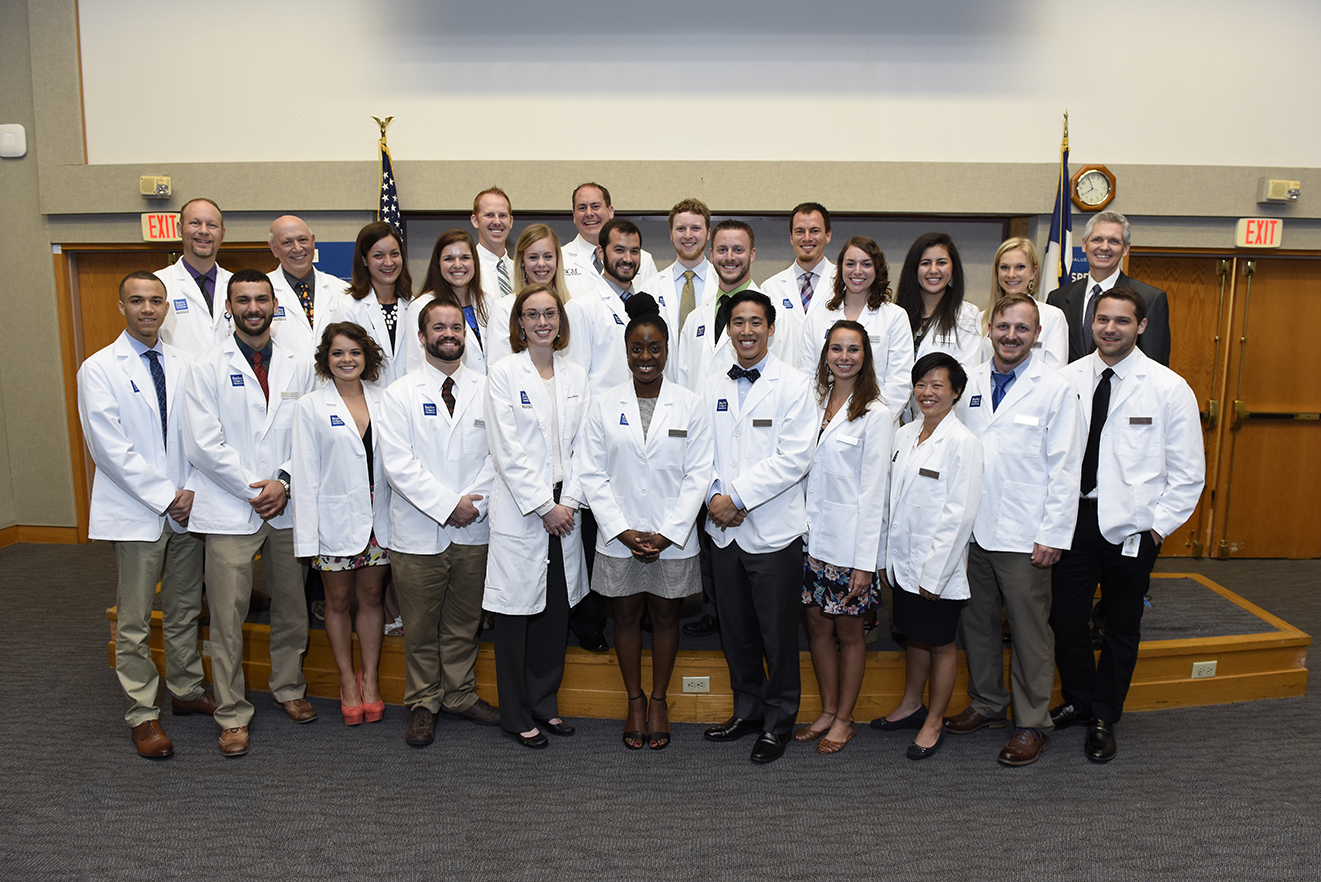 Read more about the MSOP program.