Celebrating strides on #WhiteOutCancerDay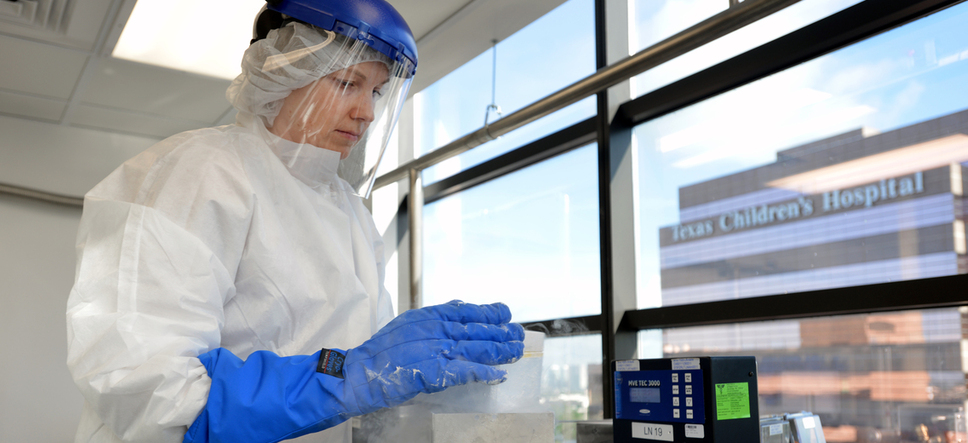 In recognition of National Cancer Immunotherapy Month and today's "White Out Cancer Day," we celebrate significant advances in immunotherapy and its ability to treat cancer.
The Texas Medical Center is home to one of the leading centers making strides in the field – the Center for Cell and Gene Therapy, a collaborative initiative between Baylor College of Medicine, Texas Children's Hospital and Houston Methodist Hospital.
Since its inception in 1998, the center has pioneered efforts in studying the safety and efficacy of T cell therapy, which harnesses the immune system and specially modified T cells to attack and destroy cancers of the immune system such as leukemia and lymphoma.
In the last year, the center's research teams published groundbreaking new research in the field, which included:
Results from a clinical trial showed promise for a new type of immunotherapy for patients with a certain type of sarcoma. The study, published March 2015, was the first time the treatment, developed in the lab, was tested in humans.
In May 2015, a new study showed a single dose of an otherwise harmless drug could safely control the severe and sometimes lethal side effects associated with haploidentical stem cell transplantation – an often lifesaving treatment for certain types of cancer, including leukemia and lymphoma.
A study published in the June 2014 issue of Science Translational Medicine boosted the safety and efficacy profile of virus-specific T cells and their ability to protect against the threat of multiple infections at once. Patients who undergo stem cell transplants are at a high risk for developing infections post-transplant due to their immunocompromised state.
-By Glenna Vickers