Throwback Thursday: Military Men
Baylor College of Medicine has a long history of working with the U.S. military. From our affiliation with the Michael E. DeBakey Veterans Affairs Medical Center to the Baylor University College of Medicine's Medical Reserve Officers Training Corps, Baylor has had close ties to our soldiers from the start.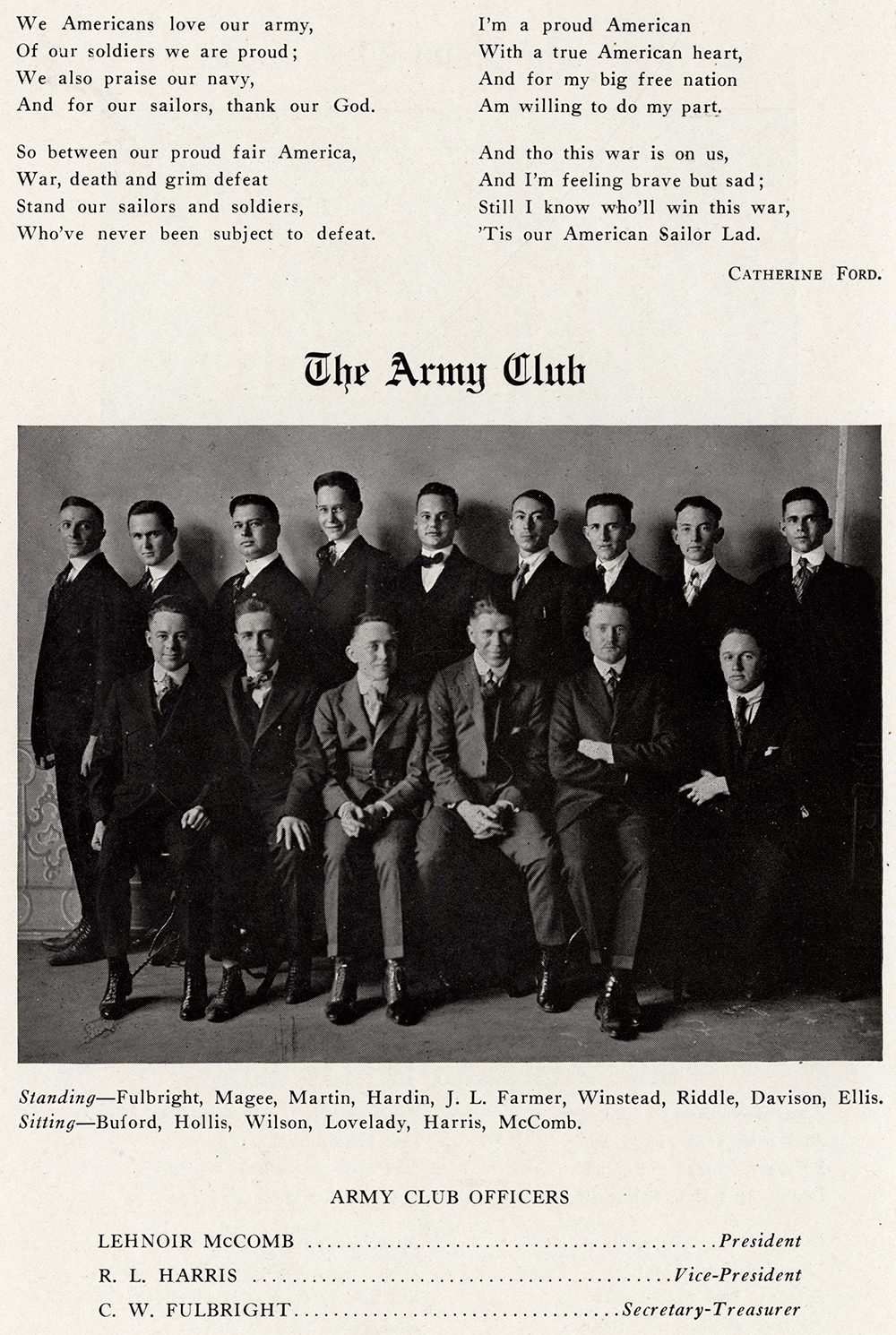 In this page taken from the 1918 Baylor University Round Up yearbook, courtesy of the Baylor College of Medicine Archives, members of the Army Club are recognized with a poem about military service.
We don't have details on what the Army Club did, but they appear similar to the Navy Club. There are historical records that show the club president, Lehnoir McComb, was at one point Medical Reserve Corps member, 1st Lt. McComb graduated in June, 1918.
Another connection with the military that's coming up soon? At this Tuesday's commencement, two Baylor graduates will be commissioned into the Air Force. Tim Soeken was an active-duty Air Force pilot for five years before coming to Baylor for medical education. He will do his residency training in ophthalmology at the San Antonio Military Medical Center and Wilford Hall in San Antonio. Cecil Robert Jr. was already accepted to medical school when he joined the Air Force. He will train in psychiatry at San Antonio Uniformed Services Health Education Consortium and then serve on active duty as a staff psychiatrist.
 Read more about Baylor's military connections:
Throwback Thursday: Medicine and the military at the College
Throwback Thursday: Army interns
And read more about commencement.
By Andy Phifer