Throwback Thursday: Medicine and the military at the College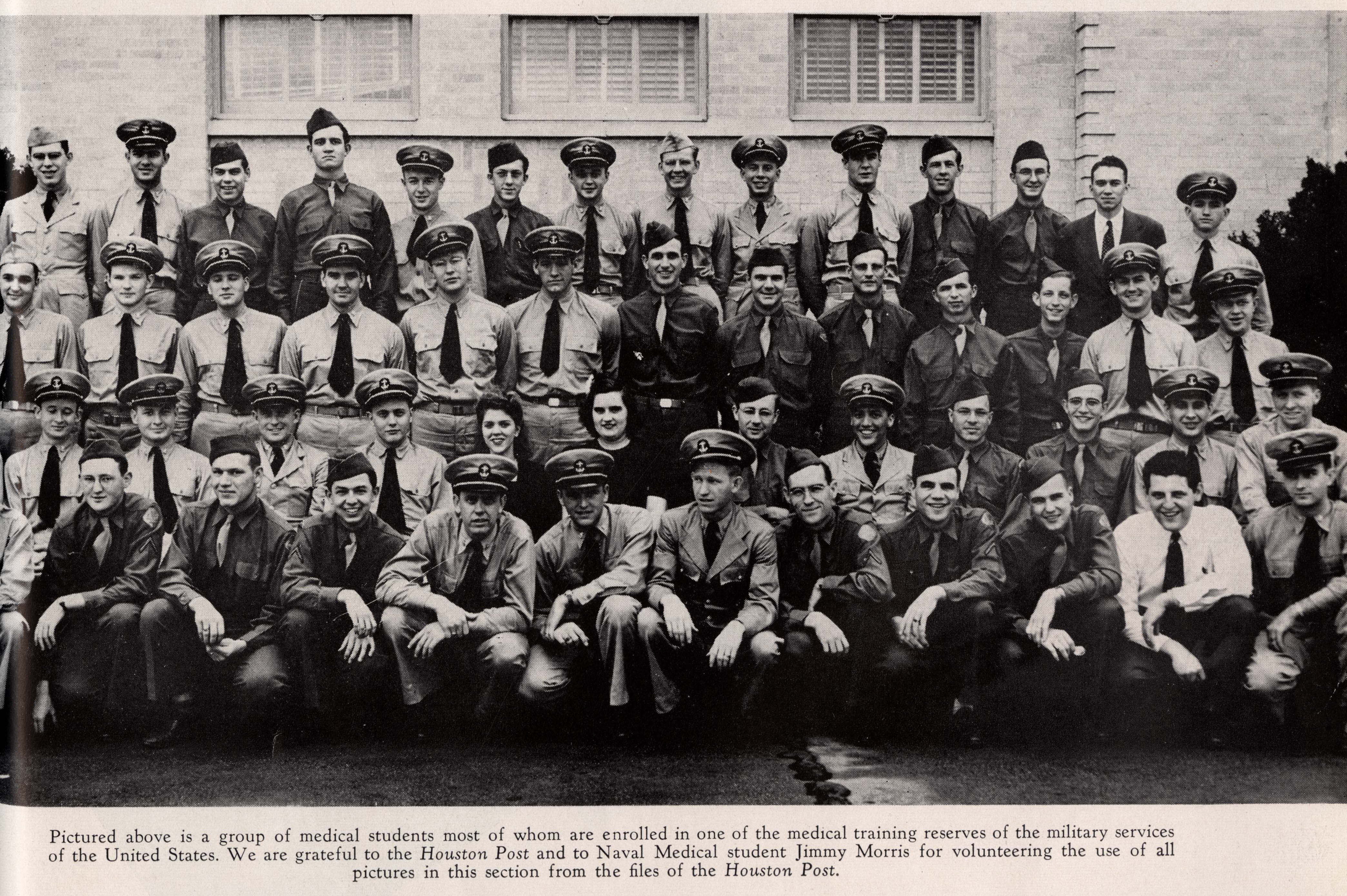 As we celebrate our nation's independence, we also celebrate our students who have helped in the fight for freedom. In this 1944 photo from the Baylor University Round Up yearbook, the caption notes that most of the students are enrolled in different branches of the military's medical training reserves.
In "The Quest for Excellence: Baylor College of Medicine 1900-2000" Chief Science Editor Ruth Sorelle writes of the era:
"A distinct advantage that Baylor had was its training program for physicians for the U.S Army and Navy. Almost all the medical students at the time were enrolled either in the Army Special Training Program or the Navy V-12 Program. Each branch of service paid for books, uniforms, and gave students an allowance of $54 per month to finance food and living quarters. At graduation, the students were commissioned as officers."
It's worth noting that Dr. Joseph H. Gast, Chairman of the Publications Committee at the College wrote a note to the yearbook staff in Waco (remember, we're still the Baylor University College of Medicine at the time) to let them know that due to the move from Dallas to Houston, the wartime accelerated medical program and with most students in military services, student activities on campus had "seriously curtailed."
There were no students available to serve as yearbook editors, and with the gracious help of the Houston Press and Naval medical student Jimmy Morris, the College sent photos to be included for the yearbook in 1944.
The College had previously been active in ROTC. Read more about our student's service and medical ROTC pursuits.
–By Audrey M. Marks