Throwback Thursday: In the Navy
Baylor College of Medicine has enjoyed a rich military history.
In this photo from the 1918 Baylor University Round Up yearbook, members of The Navy Club pose for a photo in their uniforms.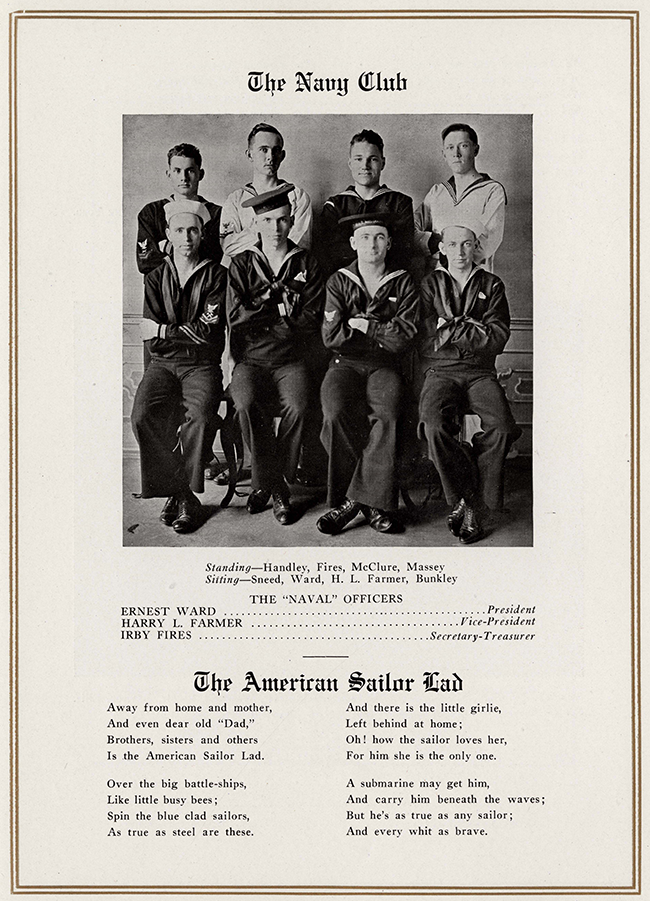 Learn more about the College's military past:
Interested in the history of Baylor College of Medicine? Former BCM President Dr. William T. Bulter has compiled a series of books spanning the College's exciting past.