Throwback Thursday: Hands-on learning
A group of our students gather around to get first-hand experience with patients.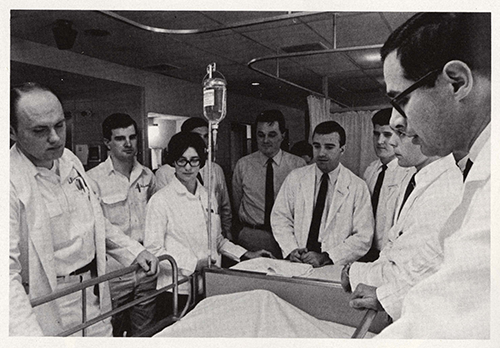 This photo from 1967 comes courtesy of the Baylor College of Medicine Archives collection of Aesculapian yearbooks.
Like their predecessors, our students get a hands-on education early. Students studying at Baylor today have contact with patients within weeks of starting medical school. Additionally, students have the chance to practice in a broad range of patient care settings thanks to the College's network of affiliated hospitals.
Get an in-depth look at the student experience at Baylor from our student blog Progress notes.