Throwback Thursday: Movie night
Ah, the good old days of VHS. There are young adults in the world who have probably never actually seen a VHS tape or VCR. Fortunately, this 1973 photo from Inside Baylor Medicine, courtesy of the Baylor College of Medicine Archives, reminds us how popular these tapes used to be.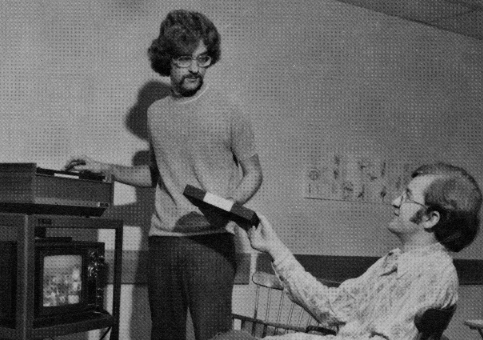 At the time, Baylor's chapter of the Student American Medical Association was aiming to boost its membership by offering new activities such as intramural sports and video screenings. Digital inventions such as DVD, Blu-Ray and online streaming have since taken the place of VHS. However, as these two students demonstrate, VHS may be long gone but never forgotten.
-By Nicole Blanton