Healthy leftover turkey recipes
Looking for a healthy way to use some of the leftover turkey from the holiday meal? See two varieties of turkey soup recipes below.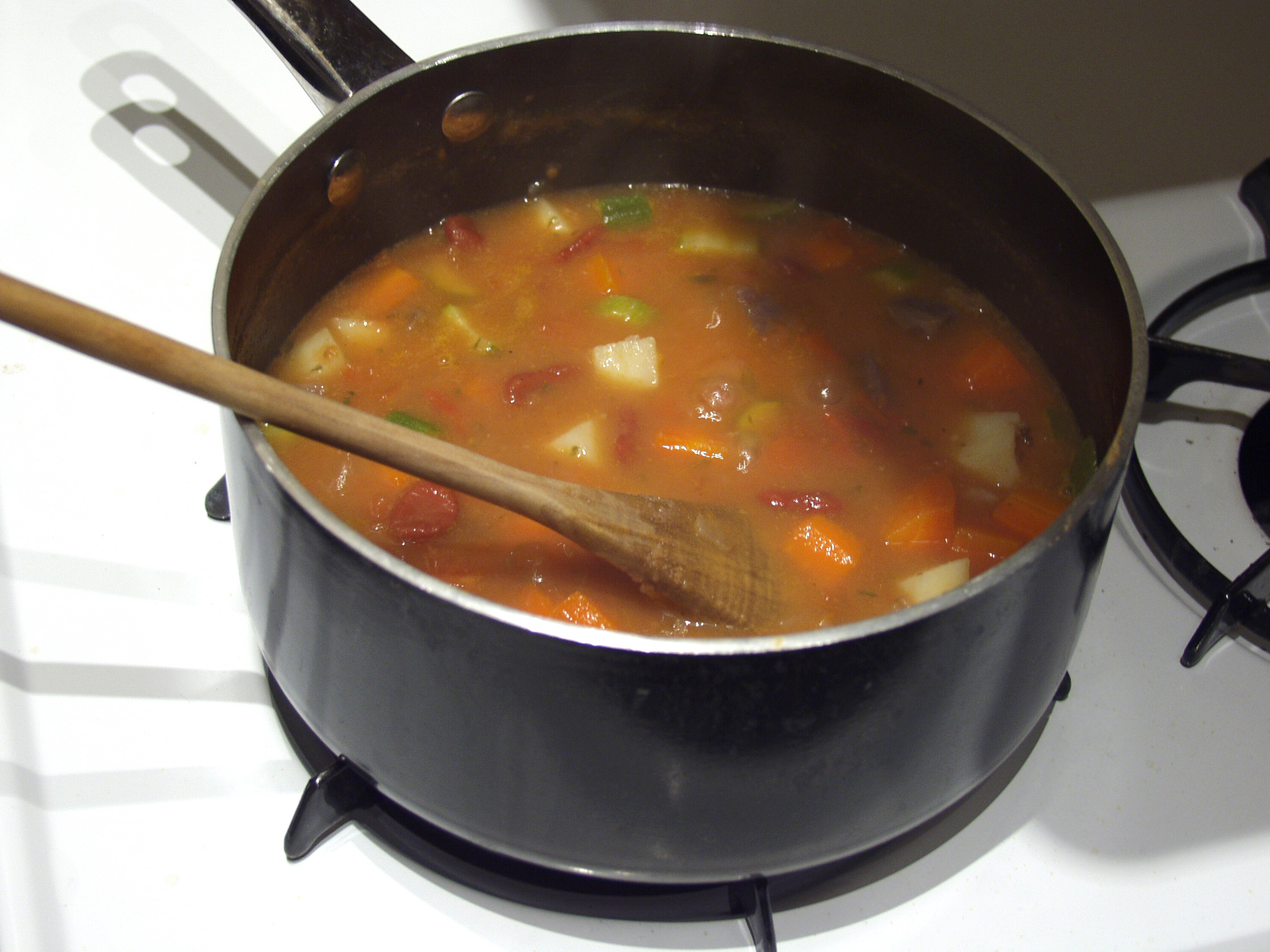 Recently, Baylor College of Medicine students helped host a class on nutrition, featuring healthier holiday recipes, to a group of patients and families who are part of the bariatric surgery program at Texas Children's Hospital. They shared with us their recipe for turkey vegetable soup – a great way to use leftover turkey and stay warm in chilly weather.
Turkey Vegetable Soup with Noodles
Ingredients
2 tsp olive/canola oil
4 carrots, peeled and sliced
1 small yellow onion, diced
1 clove garlic
2 stalks celery, sliced
3 C leftover turkey, shredded or cubed
8 cups turkey stock
½ t salt
¼ tsp black pepper
6 oz small cut whole wheat pasta (penne, maroni, etc)
1 cup frozen peas
2 tbsp fresh parsley, chopped (optional)
Directions
Heat oil in large stock pot over medium heat. Add carrots, onion, garlic, and celery and saute until vegetable are tender, about 5-7 minutes.
Add turkey stock and bring to boil. Reduce heat to medium-low, cover pot and simmer for 10 minutes.
Add noodles and continue simmering until tender.
Add turkey and peas and allow to heat through.
Remove from heat, season with salt and pepper if needed, and stir in parsley.
Roberta Anding's Turkey Soup
Baylor College of Medicine registered dietitian Roberta Anding said that after all the heavy eating at Thanksgiving, consider partnering turkey with a heavy dose of vegetables. Here's her turkey soup recipe:
Ingredients
1 chopped onion
1 diced bell pepper
1 diced red pepper
1 package of mushrooms
1/2 cup diced celery
1/2 cup diced carrots
2T of chopped garlic
2 T of minced parsley
1 T olive oil
4 cup Vegetable stock
3 cups of leftover turkey
Directions
Sauté all vegetables in olive oil for about 10 minutes.
Pour vegetable stock in the soup pot and vegetable and turkey. Anding says she uses vegetable stock for a quick start but you can also make turkey stock by using the turkey bones; she prefers the lighter calorie version with less animal fat.
For a heartier dish, add rice, pasta or potatoes.
Read more
Share with us – what was your favorite holiday dish this year? What are you most looking forward to eating out of your leftovers?