Throwback Thursday: New beginnings
If you study or work in the Texas Medical Center, you have likely visited or seen the TMC Library.
This 1954 photo from the Baylor University College of Medicine Round Up, courtesy of the Baylor College of Medicine Archives, captures the library before it opened later that year.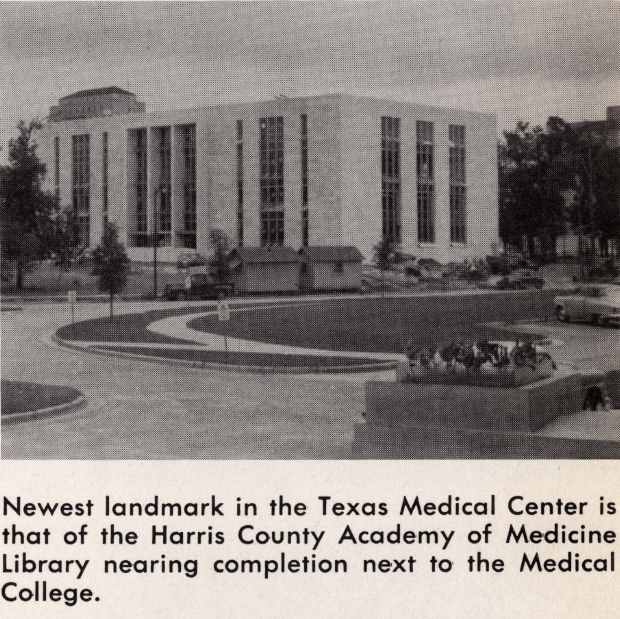 In 1975, 76,000 square feet were added to the library to support its growing collection. It now serves more than 50,000 students at TMC institutions. Learn more about the library's history and resources.
-By Nicole Blanton