When to get vaccinated? Expert provides vaccine reminders
For many, August is a month of starting anew – starting a new year at school, getting rid of old school supplies and getting new ones, or moving to a new place for college.
It's also National Immunization Month, which makes sense, as many people need vaccinations because of back-to-school requirements.  And, as we all know, flu season is right around the corner.
Have you taken care of your kids' vaccinations yet? Baylor College of Medicine expert Dr. Sheldon Kaplan gives some important recommendations to remember regarding vaccines.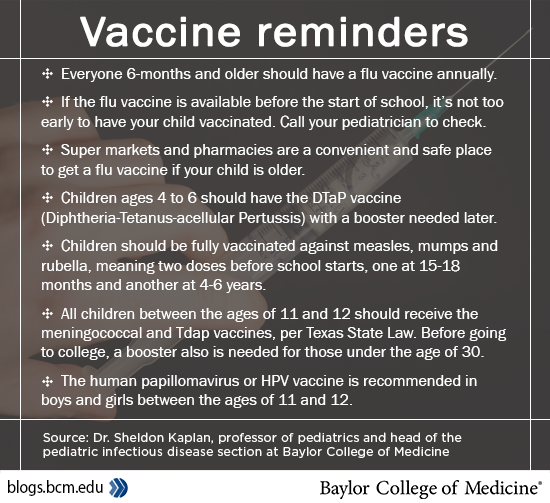 Read more: