Throwback Thursday: Take a trip
The holiday season is just about here. For many, this means getting away from the usual routines while traveling.
Two of these trips looks like vacation – a ski trip and some time camping at Colorado Bend State Park here in Texas. But the third?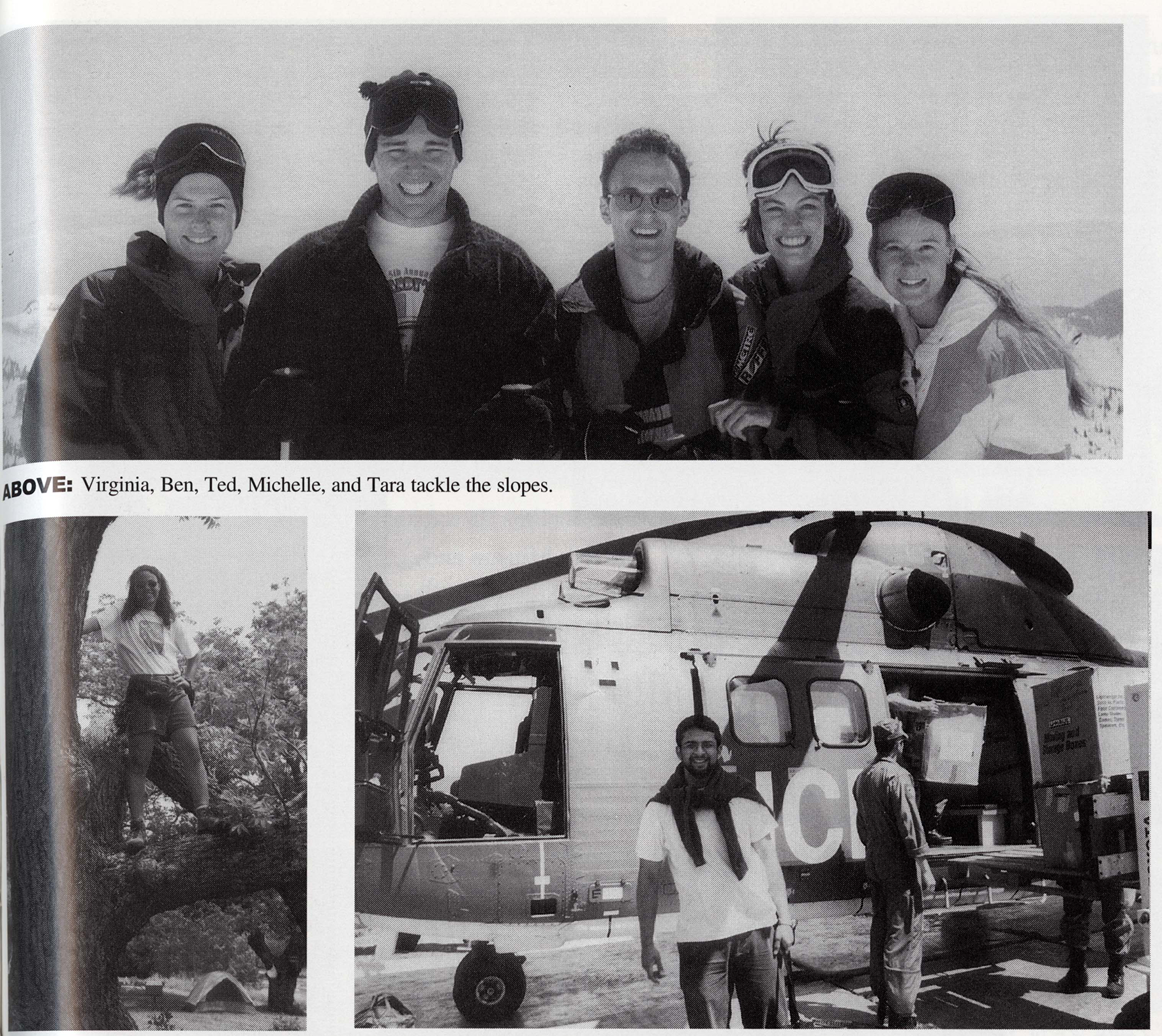 This picture was in the 2000 edition of the Aesculapian Yearbook, courtesy of the Baylor College of Medicine archives, so the picture of a student named Nadim and a United Nations helicopter at the border of Albania and Kosovo might be a volunteer trip for a relief effort during or after the Kosovo War. Medical students are called to their profession by a desire to help others, after all.
If you see yourself or someone you know in these photos, feel free to leave a comment below.
– By Andy Phifer