70 years of victories: Awards, research and continued growth
In honor of Baylor College of Medicine's 70th year in Houston, we're taking a look back at the College's history through accomplishments, photos, and a look toward the future.
Each week, we're taking a look at different eras in time, represented through the different logo changes at the College. So far, we've explored 1943-1969 and 1969-1975.
Be sure to like us on Facebook to see our new profile pictures each week.
Over the next three weeks we'll continue to explore the various eras of BCM's more recent history.
This week's logo represents a historic look back at growth at the College from 1975 through 1983 as the College continued to lead the country in research and grow into a world-class institution.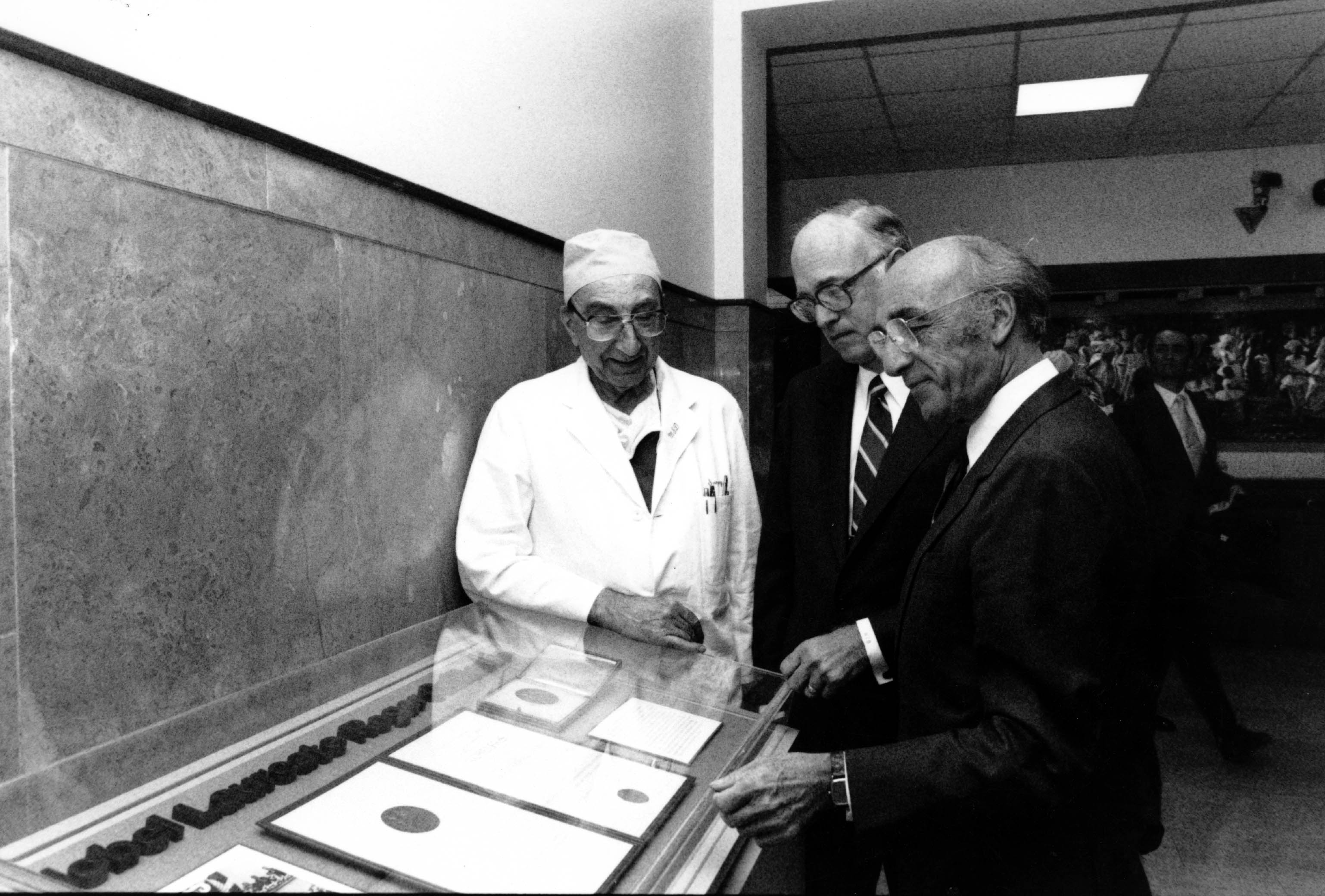 In 1977, Dr. Roger Guillemin received the Nobel Prize in Physiology or  Medicine for discoveries concerning peptide hormone production in the brain, findings that laid the foundation for modern brain hormone research.
Though Dr. Guillemin left BCM in 1970, after 17 years of research and as a professor in the Department of Physiology, he largely credited the College for encouraging and funding his research. Guillemin donated his Nobel Prize medal to the College and today it is on display in the Michael E. DeBakey Museum and Library.
In 1978, the College, in collaboration with the United States Department of Agriculture/Agriculture Research Service and Texas Children's Hospital established the nation's first USDA/ARS Children's Nutrition Research Center. In 1988, a new building to house the Center opened, funded by Congressional appropriation.
Since opening, more than 8,500 volunteers have participated in CNRC studies. The center has conducted important research that has resulted in the development of national and international child nutrition standards.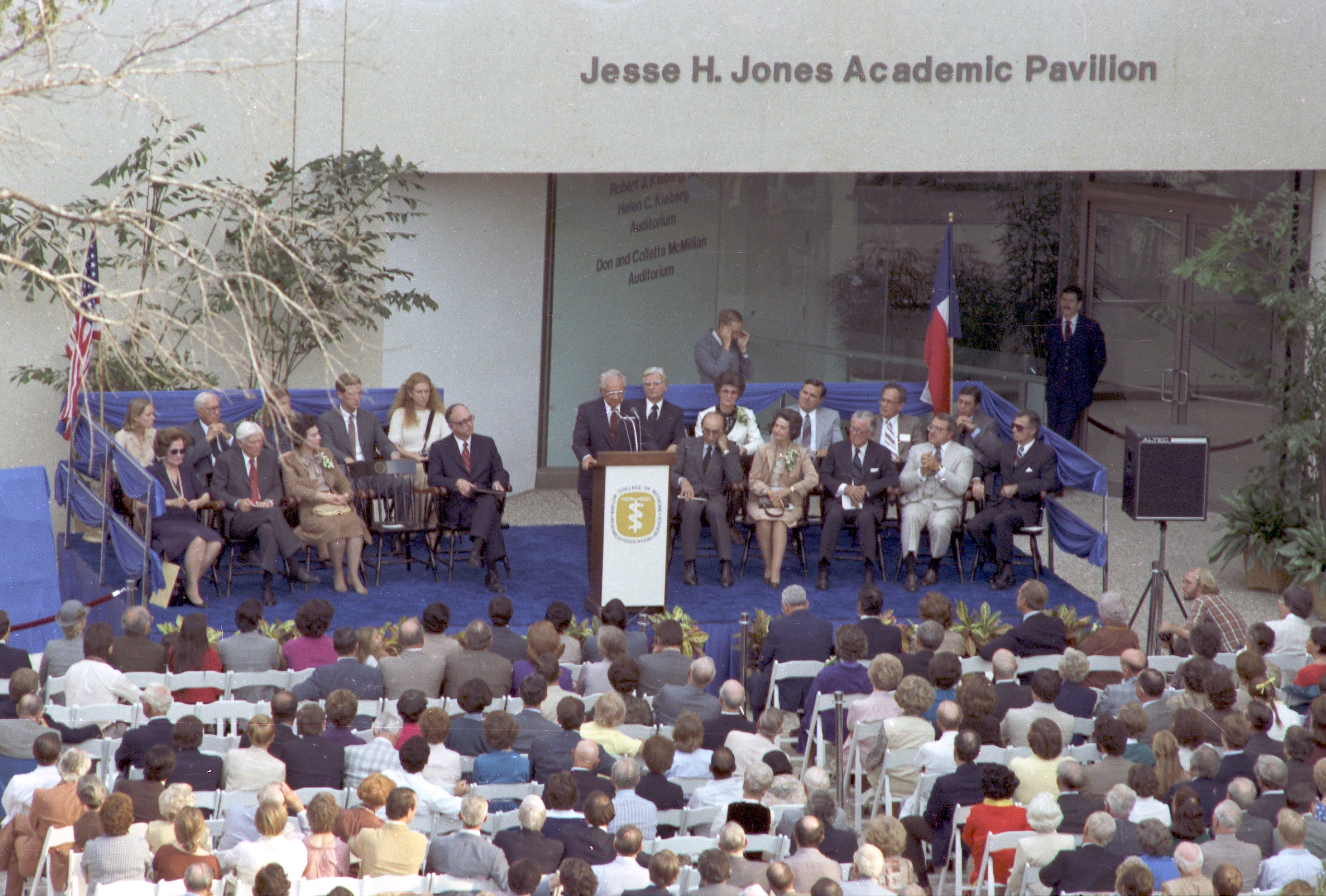 In the following years, administrative changes and growth helped build the College, as Dr. Michel E. DeBakey became chancellor of BCM and Dr. William T. Butler was named president of the College.
Additionally, in 1982, BCM Board of Trustee members honored Dr. DeBakey's tireless work by establishing the Michael E. DeBakey Center for Biomedical Education and Research building on campus.
–By Audrey M. Marks