How to celebrate when you don't drink
For many, fall and winter holidays mean bright lights, singalongs and a glass of bubbly. But what happens when one doesn't drink bubbly, but they still want to party?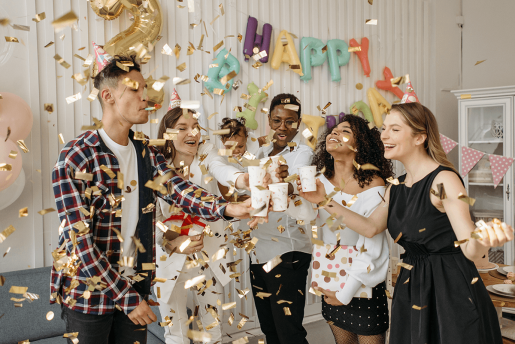 Good news; it can be as simple as asking "Do you have nonalcoholic options?"
The holidays can be difficult for those who have made the decision to not drink, as several American social events already include alcohol. Alcohol consumption for those who drink typically increases during these months as well, said Dr. Thomas Kosten, a professor of psychiatry at Baylor College of Medicine.
Celebrating at parties or gatherings where alcohol is present is not impossible for those who don't drink, but it's important for them to know boundaries and have plans in place before RSVPing yes.
The key is being picky about which invitations you accept and planning ahead, so there are no surprises by the party setting, he said. If invited to a dinner party, ask the host to not put a wine glass in front of your table place.
If it's more of a party situation, bring your own nonalcoholic drinks to the party or ask for plain water or seltzer. If eggnog is on the menu, ask ahead of time for nonalcoholic eggnog to be served, as well.
"Warn the host ahead of time by saying 'This is who I am, what I do and what I'm not going to do,'" Kosten said. "You will save yourself a lot of headaches because the expectations will be different."
Not everyone will understand the decision to abstain from alcohol, and there may be a person who passes around champagne at a New Year's Eve party even if they know there's a person who doesn't in attendance.
The best defense against this is politeness and a ready plan to leave when necessary.
"Be polite and just say no as opposed to being argumentative (or indecisive)," Kosten recommends.
By Julie Garcia