Baylor College of Medicine and Texas Children's Hospital launch a new clinical genomic sequencing program to help patients with an undiagnosed condition
About 35% of severe developmental childhood genetic diseases have a known disease-causing gene mutation. Baylor College of Medicine and Texas Children's Hospital researchers Dr. Hugo J. Bellen, Dr. Richard Gibbs and Dr. Katherine Y. King have launched a new genomic sequencing initiative to identify the genetic mutations and the underlying mechanisms responsible for the remaining two-thirds of these pediatric conditions.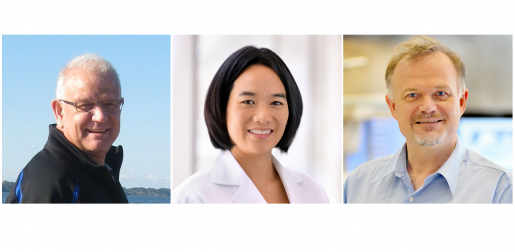 This transformational project is made possible by a two-year grant from the Chan Zuckerberg Initiative and is an extension of national collaborative initiatives such as the National Institutes of Health's Undiagnosed Diseases Network (UDN) and the Genomics Research to Elucidate the Genetic of Rare Diseases programs (GREGoR).
A few years back, a team of researchers in the Model Organism Screening Core at Texas Children's Jan and Dan Duncan Neurological Research Institute (Duncan NRI) led by Bellen, a world-renowned Drosophila (fruit fly) neurobiologist, used fruit flies to uncover and study new disease-causing genetic mutations in collaboration with the UDN.
By leveraging their expertise in fruit fly biology and closely collaborating with geneticists, the researchers were able to discover causative gene mutations and some of the underlying mechanisms of genetic variants for more than 40 neurological disorders in a fraction of the time these endeavors normally take.
For example, Bellen and his colleagues Drs. Shinya Yamamoto, Michael Wangler and Paul Marcogliese discovered in children a severe neurological disorder called NEDAMSS for neurodevelopmental disorder with regression, abnormal movements, loss of speech and seizures. Using the fruit fly model, they identified mutations in the gene IRF2BPL as the cause of severe steady regression of motor and language skills in the initial cohort of five patients. Later, the fruit fly model again allowed them to dissect the biological function of IRF2BPL, showing that the gene is involved in the proper development and maintenance of neurons as well as other organs. Collaborations between clinicians and researchers drove the progress from the initial identification of this mutation to a potential drug therapy in just three years.
"With this new program our goal is to leverage the deep clinical expertise of Baylor and Texas Children's faculty and staff to offer this proven approach to Texas Children's pediatric patients with severe conditions such as structural defects or dysfunction in other organs including the immune system, heart, lungs and liver," Bellen said.
"In addition to the hope of getting a definitive diagnosis and an opportunity to be a part of a future treatment, each family that opts to participate in this program will receive immediate tangible benefits such as additional clinical genetics tests and specialized counseling services that are typically not covered by private insurance," King said.
"This new program perfectly complements other sequencing efforts and disease gene discovery research programs," Gibbs said. "The tight coupling of functional studies with the health of the participating individuals and families will guide a complete 'bench to bedside' model."
Parents working with physicians and genetic counselors at Texas Children's will be able to contact the program by emailing Dr. King at kyk@bcm.edu, Dr. Bellen at hbellen@bcm.edu or Dr. Gibbs at agibbs@bcm.edu.
The original article by Rajalaxmi Natarajan, Ph.D. is posted here.
Receive From the Labs via email