Fixing a Bug in the System: The Role of H. pylori Screening in Gastric Cancer Prevention
Regardless of gender, race or country of origin, many humans on the earth share one thing in common and it lives in our gut. Helicobacter pylori (H. pylori) is the most ubiquitous chronic bacterial infection worldwide and affects up to two-thirds of the global population. While prevalence is highest in Africa and the Eastern Mediterranean, a recent study projected the U.S. population burden at 25.8%, mainly in Black and Hispanic populations and Southern states.
H. pylori can be asymptomatic or cause gastritis and ulcers, but the greatest public health concern lies in its association with cancer. Gastric cancer (GC) is the fourth deadliest cancer worldwide with more than 768,000 deaths annually, and the majority of cases are attributed to chronic H. pylori infection. Although most relevant studies were performed in high-risk Asian countries, a recent meta-analysis found that eradicating H. pylori halved gastric cancer risk in asymptomatic persons. These findings make a compelling case for H. pylori screening for primary GC prevention.
There are currently three distinct approaches to H. pylori screening.
The 'test and treat' strategy, the current strategy used in the U.S., involves opportunistic testing only for associated symptoms, such as dyspepsia, or risk factors, like family history of gastric cancer.
The 'family-based testing' strategy, adopted in parts of Asia, entails testing and treating family members of infected individuals and has proven superior to single-patient treatment.
Finally, the 'screen and treat' strategy features population-based testing using age cutoffs, such as the mass pylori eradication program implemented for individuals 30 and older in the high-risk Taiwanese population of Matsu Island. The mass screening program decreased gastric cancer incidence by 53% over 14 years and represents a paradigm shift for GC prevention in the U.S.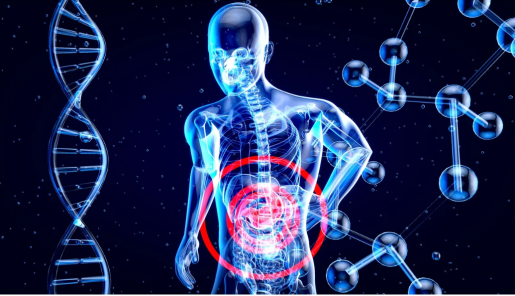 But no health policy initiative should be considered in isolation from its costs. A systematic H. pylori eradication program includes not only expenditures related to expanded testing and treatment, but also potential harms from therapy, such as adverse events and rising antibiotic resistance.
A U.K. study projected that universal H. pylori screening at age 40 would prevent over 34,000 deaths from cancer and ulcers but cost upwards of £138 million in the first year.
H. pylori  screening for gastric cancer prevention in North America has overall shown to be cost-effective with incremental cost-effectiveness ratio ranging from $6,264–$33,000 per life-year gained, but with wide variability based on race/ethnicity and screening age.
The true cost-benefit profile of mass H. pylori screening in the U.S. hinges on specific eligibility criteria. Eradicating H. pylori modifies disease risk most dramatically before the onset of precancerous changes in the stomach. Therefore, a 2020 panel of global experts, which included Dr. David Graham, professor of medicine at Baylor College of Medicine, recommended screening all adults aged 20-40 in high-risk regions in Asia.
In the U.S., which harbors low-intermediate risk for GC in the overall population, the experts recommended screening should be limited to subgroups with elevated risk, such as non-white race, early generation immigrants from endemic countries, older age and/or low socioeconomic status.
Given rising rates of gastric cancer in U.S. adults under 50 and multiple studies showing H. pylori screening to be cost-effective in certain U.S. populations, the U.S. Preventive Services Task Force has released plans to examine H. pylori screening in asymptomatic individuals.
Only time will tell, but your primary care physician may soon be ordering a test for H. pylori alongside routine mammograms and colonoscopies as part of cancer prevention.
By Dr. Ritodhi Chatterjee, third-year internal medicine resident, and Dr. Mimi Tan, assistant professor of gastroenterology at Baylor College of Medicine