How to help a lonely older adult during the holidays
Loneliness and social isolation experienced by senior citizens does not take the holidays off. In fact, those feelings can be exacerbated by the appearance of togetherness and cheer at every turn.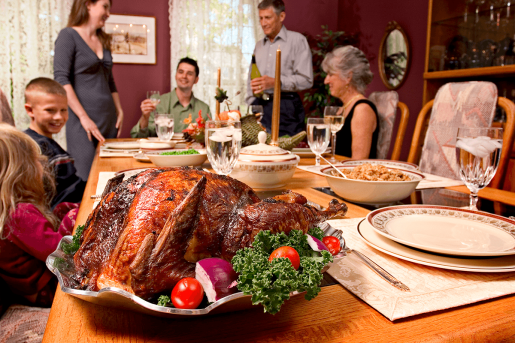 Dr. Angela Catic said it's important to be mindful of older people during the fall and winter holiday season. Catic is a physician in geriatric medicine at Baylor College of Medicine.
Catic, who typically works with adults older than 75 years of age at the Michael E. DeBakey VA Medical Center, said there's several reasons why they may feel lonely during this time of year.
"Whether it's deaths that occurred during COVID or the aging of their peer group, spouses or siblings, holidays can be fraught when those individuals they celebrated with for so many years are no longer living," said Catic, professor of medicine and part of the Huffington Center on Aging at Baylor.
Changes in functional abilities, such as hearing or memory loss, can also contribute to changes in an older adult's desire to celebrate the holidays, including wishing to avoid large gatherings of family or friends, she said.
"Hearing loss can be very distressing to individuals, especially in a crowded restaurant or other noisy situation. This can lead to older adults staying home and self-isolating. In these situations, they may be more comfortable interacting in smaller groups or home-like environments," she said.
While loneliness is not uncommon among seniors, there could be serious mental health issues brewing. Catic recommends adult children or extended family to pay attention to issues beyond loneliness, such as depression and complicated grief.
If there are concerns that a health issue may be contributing, it may be best to connect with the loved one's medical provider to discuss concerns.
For the upcoming Thanksgiving holiday, Catic said it is best to "take gentle steps." Start with a question: "How are things going?" and eventually, "What are you comfortable doing?"
While vaccines are available, healthcare providers warn that flu and respiratory syncytial virus, or RSV, could be dangerous and far spreading this year. And more than 1,500 people have died from COVID in Harris County this year alone, according to data from Texas Department of Health and Human Services.
"It's important to realize that while a lot of society is moving on, COVID is still here. The number of deaths on a daily basis hasn't changed in quite some time, so a lot of older adults are understandably still concerned," she said. "Find out their comfort level and offer to eat outside or wear a mask indoors."
Catic said seniors may want to celebrate holidays in a new way this year, like volunteering or going to a restaurant with friends. The Houston-Galveston Area Council on Aging features volunteer opportunities for seniors.
"Regardless of age, be on the lookout for individuals who perhaps need a connection during the holiday season," she said. "Invite a neighbor to join for Thanksgiving dinner or drop off a piece of pumpkin pie. Reach out and gauge what people need and be gentle with each other. We've all been through a lot in the last few years, and we're still finding our footing."
By Julie Garcia