Human trafficking prevention: Know the signs
Houston has the second-largest human trafficking population in the United States, and an estimated 50,000 people are trafficked into the country every year.
Dr. Asim Shah, a psychiatrist at Baylor College of Medicine, says understanding human trafficking is the best way to spread awareness about the issue.
"Anyone who is susceptible is at risk. If you can find a weakness in someone, they can be targeted," Shah said.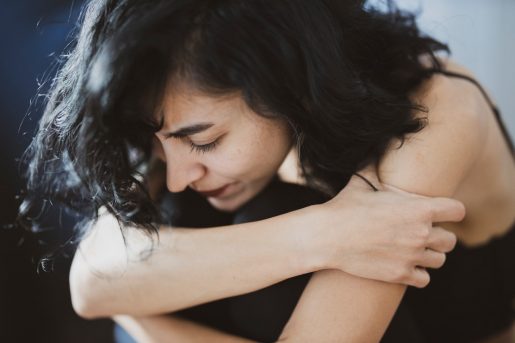 Misconceptions
Traffickers come from all around the world, and many are refugees from Nepal, Bataan and Somalia. Although there is a common misconception that most victims are illegal immigrants, a significant number of traffickers are American citizens.
Children and young adults may leave home and develop a relationship with an adult, which results in a trafficking situation. Online chats with strangers can often lead to this as well.
Although human trafficking is perceived as a business that targets only females, males are also affected. According to Shah, 15 to 20% of the victims that visit Baylor's Anti-Human Trafficking Clinic at Ben Taub Hospital are males.
Warning signs
People are often admitted to human trafficking clinics after visiting the emergency room for a physical, unexplained injury. Shah outlines suspicious signs doctors examine before suggesting a psychiatric evaluation:
The perpetrator accompanies the victim, but prevents them from speaking to the doctor
Previous, untreated injuries are present
Poor nutrition
Lack of driver's license or passport
Psychological effects
The most common psychological effects of human trafficking include:
Fear
Anxiety
Mistrust
Paranoia
Depression
PTSD
Victims often find it difficult to express themselves in treatment, and can be guarded and passive during the evaluation. They may refuse to share or engage, and remain silent. Some try to hurt themselves or turn to drugs and overdose. Although many victims remain reserved throughout the process, others are more talkative upon admission.
Children are also immensely affected as their emotions are still forming. Many victims lose trust in people, their self-esteem is negatively impacted and they are in constant fear.
Shah says that if you spot the warning signs of human trafficking, try to guide the victim to a clinic for an evaluation if possible.
Dr. Shah is a professor and executive vice chair in the Menninger Department of Psychiatry and Behavioral Sciences. Learn about Baylor's Anti-Human Trafficking Program or contact recognizeht@bcm.edu for more information.
Additional Resources
January marks National Slavery and Human Trafficking Prevention Month. See resources from the National Human Trafficking Hotline or call 1-888-373-7888.
Visit the Department of Homeland Security site for more information.
 -By Homa Shalchi