Current Pancreatic Cancer Research at Baylor Medicine
As the third most common cause of cancer-related deaths in the United States, pancreatic cancer is responsible for 50,000 deaths each year in the United States. Even with optimal surgery and chemotherapy treatment, the five-year-relative survival rate for localized cancer is 42% and for more advanced cancers that have spread from the pancreas, the survival rate is less than 10%.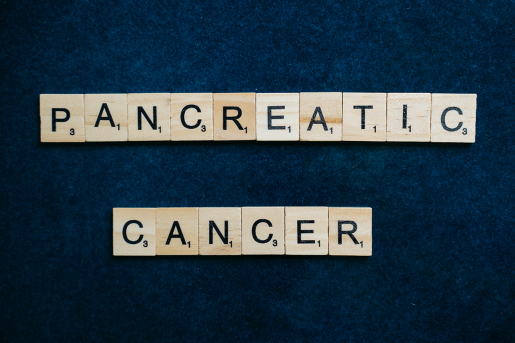 Part of the reason the cancer is so deadly is because early symptoms such as abdominal pain, new onset diabetes and weight loss are not specific to pancreatic cancer. In addition, the cancer often spreads to the lymph nodes and the bloodstream before it is even detected. Even the minority of patients who are diagnosed early enough to undergo surgery likely will relapse and die within a few years.
Because pancreatic cancer is so deadly – regardless of stage at diagnosis – and is so difficult to detect early, researchers at Baylor College of Medicine are conducting numerous studies to investigate more effective treatments for pancreatic cancer and more effective methods to detect it at earlier stages. Various clinicians, scientists, trial coordinators and others are working together to advance diagnosis and treatment.
Current trials include studies looking at the biggest problem with pancreatic cancer – delayed diagnosis – and studies looking at new therapeutic approaches available to patients right now.
Approaches for early diagnosis
Dr. William Fisher, director of the Elkins Pancreas Center, and other researchers at the Dan L Duncan Comprehensive Cancer Center are following a large group of patients who are at higher risk of developing pancreatic cancer, including patients over the age of 50 who have new-onset diabetes and unexplained weight loss. They are evaluating them through imaging and following them for five years. In addition to analyzing CAT scans of the individuals in this study, researchers are using artificial intelligence to see whether a computer can help alert those who are on their way to developing pancreatic cancer or who are at an early stage of the disease. Blood samples will also be taken to see if there are any biomarkers for early diagnosis.
New pancreatic cancer treatments
Dr. E. Ramsay Camp, professor and chief of surgical oncology in the Michael E. DeBakey Department of Surgery at Baylor, and other researchers are conducting a study to see if a unique combination of immune checkpoint therapy and chemotherapy before surgery will be an effective way to treat the cancer.
Immune checkpoints are a normal part of the immune system. Their role is to prevent an immune response from destroying healthy cells in the body. Sometimes, however, they prevent the immune system from destroying cancer. Immunotherapy drugs called immune checkpoint inhibitors work by allowing immune system to kill cancer cells.
This type of therapy is effective against other types of cancer, and recent studies for lung and breast cancers have shown that this combination of immune checkpoint therapy and chemotherapy results in a more promising response than with either treatment alone.
Camp is currently enrolling patients with pancreatic cancer for the study. Patients interested in enrolling or learning more can call 713-798-3956.
Better cancer treatments
Dr. Benjamin Musher, medical director of medical oncology at the Dan L Duncan Comprehensive Cancer Center, and other researchers are conducting three clinical trials testing new strategies to treat pancreatic cancer. In addition to collaborating with Camp's immune checkpoint and chemotherapy trial, Musher is serving as principal investigator for a trial in advanced pancreatic cancer combining chemotherapy with two types of immunotherapy and another trial testing a vaccine created from a patient's removed pancreatic cancer and their own white blood cells (using technology created at Baylor College of Medicine in the laboratory of Dr. William Decker).
Musher is also Baylor's principal investigator for Pancreatic Cancer Network's Precision Promise Consortium, a prestigious group of pancreatic cancer research programs in the United States working together to test new therapies for pancreatic cancer.
By Tiffany Harston, communications associate in the Michael E. DeBakey Department of Surgery at Baylor College of Medicine