What is the future of wearable technology in healthcare?
If you were around during the time of clip-on pedometers, you know we've come a long way in the development of wearable health and fitness devices.
But how can wearable technology be applied to healthcare? And how is research making wearable technology more accessible?
Dr. Bijan Najafi, professor of surgery and director of clinical research in the Division of Vascular Surgery and Endovascular Therapy in the Michael E. DeBakey Department of Surgery at Baylor College of Medicine, shares his thoughts on the wearable technology landscape, research and more in the following Q&A.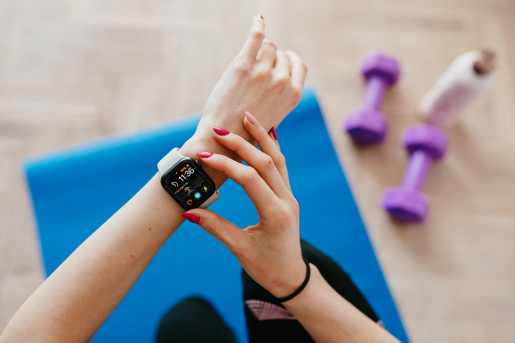 Q: How can wearable devices improve health?
A: The last five years have seen an increase in digital wellness wearables that can collect data in real time and reveal the physical and chemical properties of the body to evaluate wellness. Wearables are small electronic devices that, when placed on your body, can help measure temperature, blood pressure, blood oxygen, breathing rate, sound, GPS location, elevation, physical movement, changes in direction, and the electrical activity of the heart, muscles, brain, and skin.
This rich information can help track calorie expenditure, exercise, stress, healthy posture, poor sleep quality, cognitive decline, and even early warning signs of infection and inflammation. We can't manage what we can't measure. Wearables can empower us to continuously measure our health and wellbeing without the need for visiting a clinical center and immediately take an action when needed.
Wearables could also alert us about modifiable risk factors that may affect our health and wellbeing. For example, in a recent study, we used wearables to track stress and sleep quality of office workers and found that spending prolonged periods in dry, indoor air may increase your stress level during work hours, which in turn could lead to poor sleep quality and decreased physical fitness.
Q: How does wearable technology research translate to clinical care?
A: Chronic health conditions are financially and emotionally costly. In response to the COVID-19 pandemic, many healthcare providers are re-engineering their pathways to promote "care in place."  Digital wellness wearables can assist in smart triaging of patients for timely referral to outpatient or inpatient settings for preventive care or timely intervention before the disease becomes difficult to manage. Wearables can also empower patients to better engage in self-care and the health ecosystem. Additionally, wearables could also support personalized care delivery and facilitate delivery of care in place where the patient is most comfortable.
Q: Is wearable technology more convenient for some individuals?
A: Wearables could have a significant impact on overall health and wellbeing of populations regardless of age, gender, and ethnicity. Most importantly, wearables may assist in promoting health equity by improving access to timely care and treatment across racial, socioeconomic, and geographical lines.
Individuals from low-income communities, the chronically ill, and older Americans are among the many communities often overlooked, with tragic consequences such as higher hospitalization rates for COVID-19. Connected devices such as blood sugar monitors, blood pressure cuffs, and heart rate monitors are prime examples of beneficial wearable technology.
Wearables could also help older adults continue living independently in their own home. For instance, one of the main reasons that an elderly person may not be able to live independently is the risk of falling. Wearables can assist in real-time detection of a fall incident and alert the circle of caregivers or 911 to provide immediate care when needed.
Q: Are there any health specialties that are well-suited for wearable technology in particular?
A: Wearables and connected health devices could be used for any health specialty. But probably the most impactful use would be for managing chronic illness such as diabetes, cancer, lung disease, heart failure, etc.
Q: Baylor is one of four sites named a recipient of an award from the National Science Foundation's Industry-University Cooperative Research Centers to advance at-home healthcare technology. Can you share the importance of this kind of research?
A: The "Center to Stream Healthcare In Place" or "C2SHIP" is committed to research and development to accelerate innovations in the area of decentralized care, including "care in place". The "in place" concept uses new designs, algorithms, system integration, and clinical research outcomes to establish an environmental or mobile hub for individuals in their home, streaming data to professionals at remote locations in real time.
Our C2SHIP center provides a structured ecosystem for academic researchers to conduct fundamental, pre-competitive technology research of shared interest to industry and governmental organizations.
Q: What is the future landscape for using wearable technology in healthcare?
A: Remote care using telehealth and wearables has become a critical part of health operations during the pandemic and is expected to continue being a robust tool for providers and patients.
The growth of wearables coupled with a shortage of skilled caregivers has led to an emergent need for automatic, real-time personalized designs for in-place healthcare. Such designs require expertise in chronic illness care, surgical outcomes, post-discharge care, neurology, and emotional well-being. The goal is to shift to more personalized care that empowers patients to be engaged in self-care, helps caregivers better support their loved ones, and allows providers to continue providing high quality care for the patient's needs at a lower cost.
Dr. Najafi is director of the Interdisciplinary Consortium on Advanced Motion Performance (iCAMP) at Baylor and co-director of the Center to Stream HealthCare in Place.
-By Nicole Blanton