Resilience Through COVID-19: Dr. Chris Howard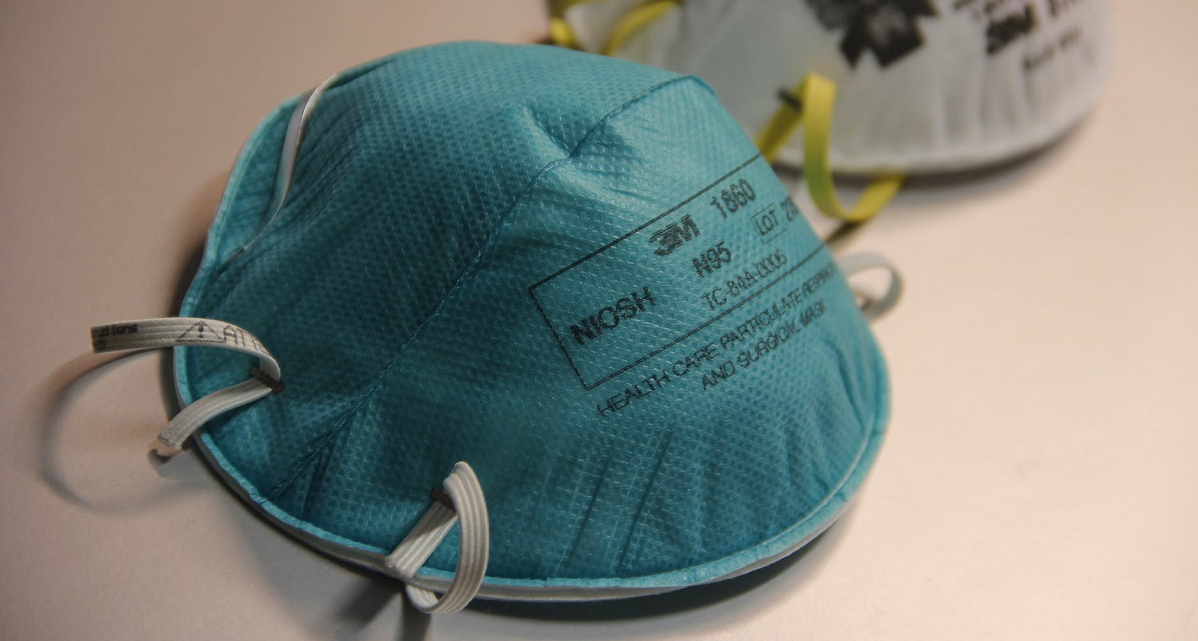 Editor's note: This is first in a series of blog posts highlighting Baylor College of Medicine clinicians, healthcare staff, researchers, educators, essential workers, and trainees who are on the frontlines responding to the coronavirus pandemic.
Dr. Chris Howard wears several different hats. He is an ICU physician who treats critically ill patients, and the medical director of respiratory care at Baylor St. Luke's Medical Center, where he sets up protocols and guidelines for treating patients with respiratory illnesses.
In March, when COVID-19 began to spread in Houston, Howard knew that the disease was unlike anything he had previously treated.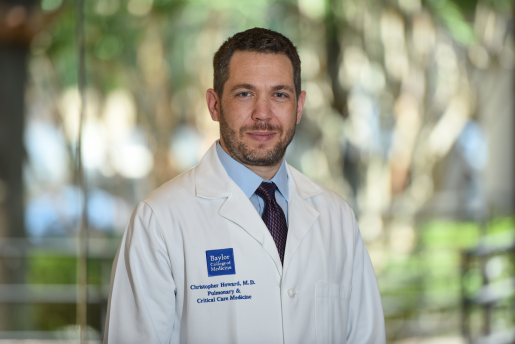 "COVID-19 is not like the flu or other pneumonias. It severely affects other parts of the body in ways that we have not seen before."
In addition to treating patients, Dr. Howard also works with respiratory therapists to keep healthcare workers at the hospital safe. During the course of the pandemic, vigilance among clinical staff has been stringent to help mitigate risk and reduce the spread of the virus.
"It's a massive mental exercise to remind yourself to be careful with every single thing you touch, every piece of equipment you put on, and to make sure you do it safely."
'Micro-innovations' help reduce risk
Dr. Howard credits the team of respiratory therapists at Baylor St. Luke's for coming up with "micro-innovations" – new ways of providing treatment to help COVID-19 patients recover and to reduce exposure to healthcare workers.
"For example, we have figured out a way to remotely control ventilators from outside of the room. We can troubleshoot many problems without having to go into a room every single time to adjust the settings."
The team has also implemented different methods of delivering oxygen without ventilators. Helmet-based ventilation provides oxygen and pressure to patients to help improve lung function. It operates in a way that does not spray or aerosolize virus particles.
"We've also found safer ways to transport and intubate patients. There are plastic hoods for patients to wear to protect healthcare workers while performing these duties."
Navigating communication
Undoubtedly, COVID-19 has impacted the doctor-patient dynamic. Due to the use of personal protective equipment, patients are unable to see the faces of nurses, respiratory therapists, and doctors. Howard likens this experience to sending an email versus talking on the phone or communicating in person.
"It can be difficult to convey nuance or warmth. You can't see a subtle smile or expression," he said. "I feel it helps for patients to see faces, especially while they may be sick and alone in the hospital. So it really takes extra effort to make sure we are connecting with our patients."
The road ahead
Howard says the increase in COVID-19 cases in Houston is concerning, but notes early preparation and experiences have helped the Baylor St. Luke's team respond to the recent uptick.
"We started planning early on to be able to deal with this now. It has played to our advantage. We've also been able to learn from our experience in terms of how to best treat patients. We've learned from outbreaks in other locations, such as New York, Italy and China."
He encourages the public to continue abiding by best practices to help bend the curve.
"We have to double down on being vigilant with masks, hand-washing, and social distancing to slow the spread of the disease."
Throughout the pandemic, Howard has been inspired by other clinical staff, particularly the respiratory therapists, who are so often exposed to the virus.
"If there are any issues with ventilators or breathing treatments, respiratory therapists are often the ones who fix them. I have been inspired by them and their attitudes, professionalism and innovations."
"This pandemic may go on for months or years in a way that we don't fully understand yet. But I think it has made us better doctors, nurses and therapists."
Howard is an assistant professor of pulmonary, critical care and sleep medicine at Baylor College of Medicine.
-By Nicole Blanton