Image of the Month: Visualization of an easier, more effective way to study gene function
Baylor College of Medicine researchers, Dr. Koen Venken, Dr. Herman Dierick, Dr. Nick Matinyan (now at Johns Hopkins University School of Medicine) and colleagues have turned the study of the function of genes and mutations into an easier, faster and more efficient screening process. They developed a system of drug-based markers for the selection or counter selection of genes that is estimated to be at least 10 times faster than the traditional approach.
The image of the month represents a visual perspective of the new technology in the laboratory fruit fly.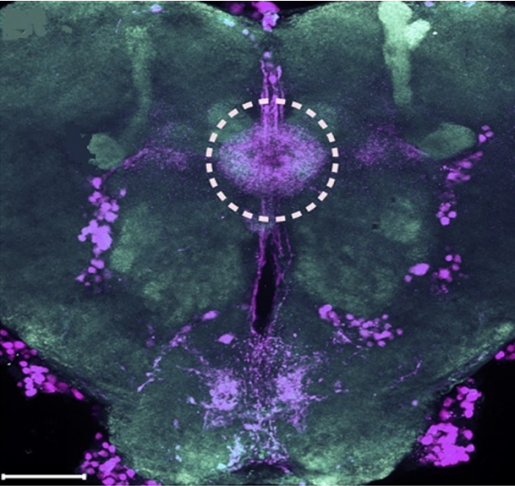 If you are interested in learning more about this novel approach to study gene function, you can find all the details in Cell Reports and its companion publication in STAR Protocols. You also can read an interview with the authors here.
Receive From the Labs via email