The role of behavioral health in the bariatric surgery process
According to the American Society for Metabolic and Bariatric Surgery, there was a 62% increase in the number of Americans who had bariatric surgery between 2011 and 2019. What role does behavioral and mental health play in preparing for bariatric surgery?
Dr. Rheanna Ata Brown, clinical psychologist with the Weight Loss and Metabolic Center at Baylor Medicine, answers this question and more in the following Q&A.
Q: What is your role at the Weight Loss and Metabolic Center?
A: Patients seeking bariatric surgery are generally required (by both insurance carriers and metabolic/bariatric programs) to complete a pre-surgical psychological evaluation as part of the preoperative process. My role as a clinical health psychologist at the Weight Loss and Metabolic Center is to conduct these pre-surgical evaluations, which typically involve psychological testing and a semi-structured interview. I am also available to facilitate behavioral change and address mental health concerns pre- and post-surgery.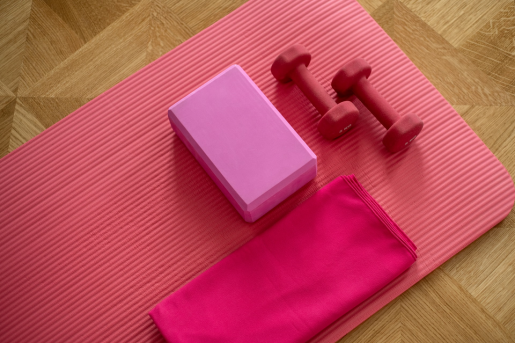 Q: What role does mental health play in the weight loss process?
A: The causes of weight gain are numerous and may include behavioral or mental health factors, such as mood and disordered eating. Surgery is a powerful tool; it will, inevitably, lead to short-term weight loss. However, behavioral/mental health factors, if not identified and adequately addressed or managed prior to surgery, may negatively impact long-term success.
If you're severely depressed, for example, it may be difficult for you to focus on meeting postoperative fluid and protein goals and engage in regular exercise. If you've always turned to food for comfort, and do not develop non-food coping strategies, you may begin to regain weight during a particularly stressful event. This will likely trigger negative thoughts that exacerbate stress, induce shame, and contribute to further emotional eating.
Q: What are some common concerns?
A: Preoperative concerns may include behavioral change (smoking or alcohol cessation), stress management, or disordered eating (binge eating, emotional eating, graze eating). Patients who may benefit from additional treatment (psychopharmacotherapy and/or psychotherapy) to address anxiety, depression, or trauma may be referred outside of the program for more specialized care. After surgery, concerns regarding body image, reoccurrence or development of disordered eating, and weight regain (or fear thereof) are most common.
Q: What is a common misconception that people have about weight loss and mental health?
A: That they are completely unrelated. Many patients wonder why they are required to see a psychologist in preparation for metabolic/bariatric surgery. I find it helpful to describe the surgery to patients as "behavioral"— the surgeon will make changes to your stomach (at the most basic level) to help you lose weight, but how well you do after surgery is highly dependent upon you and your ability to make and maintain the required lifestyle changes.
Another common misconception is that weight loss guarantees improved mental health (and self-esteem, and work-life, and relationships, etc.). This idea that losing weight is a "fix-all" is reinforced by the media and weight loss industry.
Q: What role does mental health play after weight loss surgery?
A: Research suggests most patients who report preoperative mood symptoms experience a reduction in symptoms within the first year after surgery. However, we see an increase in depressive symptoms in some patients around the two-year mark when the "honeymoon phase" of rapid, significant weight loss has ended, and we start to see weight regain.
While having a diagnosis of anxiety or depression does not preclude someone from having surgery, it is important that symptoms are well-managed to prevent them from interfering with treatment adherence and self-care. Other concerns after surgery include disordered eating and increased risk for development of an alcohol use disorder, both of which could negatively impact treatment adherence and contribute to poor weight loss, nutritional deficiencies, and/or weight regain.
Q: Anything else you'd like to share?
A: My goal is not to delay or prevent patients from undergoing surgery but to help them be as prepared and successful as possible. I am just another member of their team, available to provide education, resources, and support as they move toward improved health and quality of life.
Dr. Brown is an assistant professor in the Michael E. DeBakey Department of Surgery at Baylor College of Medicine. Learn more about services at the Weight Loss and Metabolic Center or call 713–798–6673 to schedule an appointment.
-By Dipali Pathak