Black History Month Spotlight: Interview with Dr. Darius Dawson
From the Labs sat with Dr. Darius Dawson, instructor of psychiatry and behavioral sciences at Baylor College of Medicine. A native Texan, Dawson shared his dedication to improving the health of minority populations, his views on how to help keep black scientists in their trajectory and a hint to his artistic side.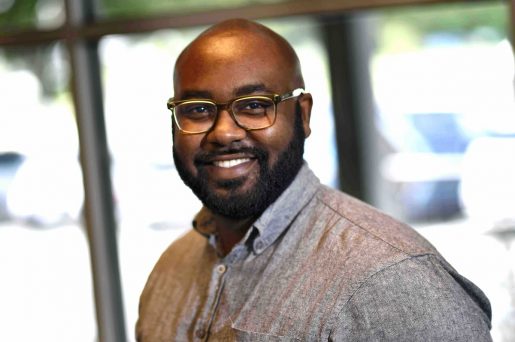 How did your professional journey start?
Growing up in Temple, Texas, where my parents own a funeral home, I gained some exposure to the end of life. I saw many health disparities and how they led to disproportionate early deaths in minorities. These experiences ignited my interest in health and health outcomes from my early years and led me to study psychology at the University of Texas-Austin.
I began to lay the foundation of my current research when I went to San Diego State University to complete a master's program in psychology. My mentor was invaluable on my career development. She guided me on how to conduct research, particularly in underserved populations. That sparked my interest and motivated me to pursue a doctorate degree in clinical psychology. I went back to UT Austin for my Ph.D., focusing my work on minority health, specifically targeting African American and Latino populations.
Afterward, I came to Baylor for my clinical psychology internship. Currently, I am a postdoc with the South Central MIRECC (Mental Illness Research Education and Clinical Center), which is affiliated with Houston's VA (the Michael E. DeBakey Veterans Affairs Medical Center) as well as Baylor.
What is the current focus of your research?
My broad main interest is health equity, but within that I focus on tobacco cessation treatment.
My goal is to identify strategies that can help make sure minority populations have accessible and culturally-informed treatment. My work tries to integrate some of the strengths of the African American community to get veterans to treatment.
We also bridge the gap between the population and the Houston VA as it relates to informing about the help available for tobacco cessation in the African American community.
For example, we are trying to see if there are ways in which spiritual leaders or community activists can help integrate African American veterans into treatment for tobacco cessation. Religion is very important in the African American community so we feel that maybe we can engage pastors or use church facilities as a way to recruit and educate the community on some of the treatments available. Then we may be more successful at getting African American individuals to stop using tobacco and reduce the health risks associated with the habit.
How can researchers and institutions help keep black scientists in their trajectory?
One way would be through outreach and understanding. Sometimes when you are a person of color, specifically African American, you face barriers that may interfere with pursuing certain opportunities to go to college and seeking higher education. It is important to take into consideration that these barriers may account for some of the gaps in their CVs, and to value what a person brings to the table based on their cultural experiences.
Also, putting your money where your mouth is, in a way, by offering financial support, scholarships or grants to future black scientists to help them stay on their career path. Linking this with mentorship is also important.
The more you can provide continued and effective mentorship, not only in research and science but also in making sure that their day-to-day lives are going well, the better the chance that black scientists remain on their trajectory.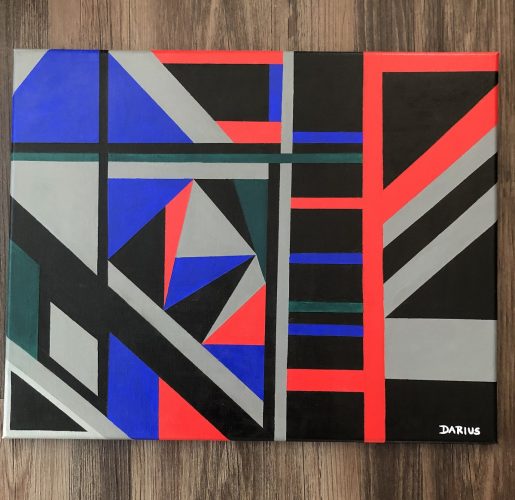 Communication between institutions and the community is also key. It shows the community what scientists do and opens opportunities to make connections.
Tell us something few people know about you.
Few people know that I paint, I do acrylic on canvas. It is something that my mom did when she was younger, and I was exposed to it since I was a child. I always try to have a project that I am working on, it helps me relax. When I finish it, I give it away as a gift to a friend or family member. I like abstract painting; it is something that is very different from my day-to-day and I really enjoy it.
Receive From the Labs via email