Geriatric psychiatry and COVID-19: Interview with Dr. Kristin Jones
Editor's note: This blog post is part of an ongoing Progress Notes series featuring individuals who work in clinical psychiatry. In the following interview, third-year medical student Jessica C. Sheu interviews Dr. Kristin Jones.
Dr. Kristin Jones is a geriatric psychiatrist, medical director for geriatric psychiatry services at Harris Health Ben Taub Hospital, and assistant professor of psychiatry at Baylor College of Medicine. Her academic interests include electroconclusive therapy (ECT), late-life mood disorders, and racial disparities in mental health care.
As part of our psychiatry Q&A series, Dr. Jones shares her journey into psychiatry advice for staying connected during the COVID-19 pandemic.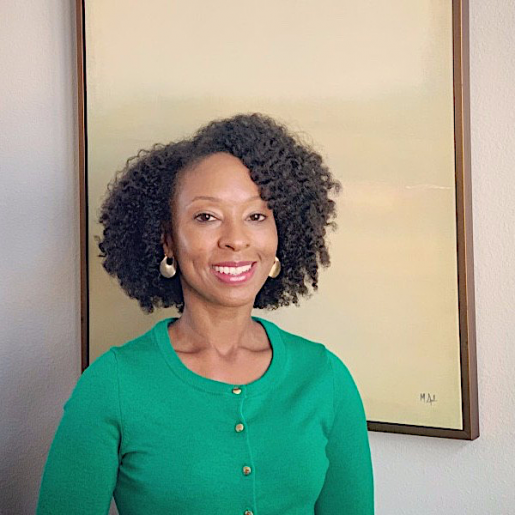 Q: Why did you pursue psychiatry?
A: I was interested in psychology at an early age. Even in high school, I would read psychology texts. My mom studied psychology, so that cultivated my interest in understanding the human mind. In college, I took psychology, sociology and anthropology courses.
When I went to medical school, I was pretty divided. I liked aspects of general medicine, but I also liked aspects of psychiatry. I remained somewhat undecided into my fourth year; I applied to internal medicine programs as well as combined med-psych programs. I ended up choosing to do a year of internal medicine, but I realized that I missed psychiatry. I switched to psychiatry my second year, and I ended up specializing in geriatric psychiatry, which gives me a nice blend of medicine, neurology and psychiatry. I always liked the intersection of all aspects of psychiatry.
Q: Can you describe what you do as a geriatric psychiatrist?
A: With geriatric psychiatry, my patients are 65 and older. I often diagnose and treat late-life mood and anxiety disorders. I receive a lot of referrals for cognitive disorders – that includes being able to evaluate, diagnose and treat patients with any type of dementia or neurocognitive impairment ranging from Alzheimer's to Lewy body and Parkinson's.
I've found it's important to be aware of certain movement disorders that accompany neurodegenerative disorders. I also treat the behavioral and psychotic symptoms of dementia, such as agitation, hearing and seeing things, paranoia and even mood disturbances.
Q: What advice would you give to medical students interested in geriatric psychiatry?
A: As soon as you can, try to link up with a geriatric psychiatrist mentor and rotate on the wards with them. You can look into the American Association of Geriatric Psychiatry and the International Society and ECT and Neuromodulation and see if you can attend the annual conferences. There are various fellowship and scholarship awards for interested residents and students. Find out about the research studies and meeting presentations, including the latest developments. This is a great way to find a specific area of interest, such as ECT or neuromodulation.
Q: What is your role within the mental healthcare team?
A: The easiest way to think about the mental healthcare team is serving as the biopsychosocial framework.
With my medical background as a psychiatrist, I try to find the connection between the physical brain and behavior or cognitive changes that a patient might display. Psychiatrists look at these changes and form diagnoses to help inform treatment, but it is also important to realize that other potential medical or organic causes must be ruled out.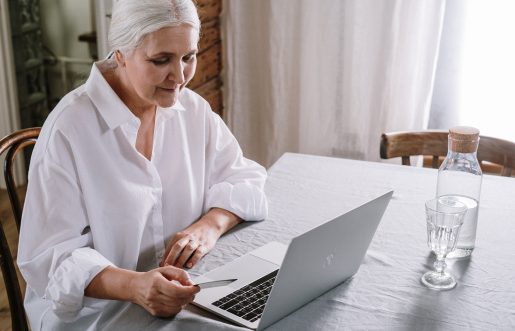 For instance, I often get a lot of referrals for patients in their 60s who are supposedly schizophrenic or have new-onset psychosis when the diagnosis is actually delirium, dementia with superimposed delirium, or a recent stroke.
A psychologist looks at the mind's way of regulating behavior and emotions by using therapy and tests for conditions like ADHD, personality disorders and traits, and neurocognitive impairments that influence our actions, behaviors and personalities.
A social worker manages the social aspects of care, including connecting patients with resources in the community. They work to understand the stressors and other factors, including resource disparities, that cause patients to experience distress.
Altogether, the biopsychosocial model holistically looks each aspect of the patient's case and aims to provide comprehensive treatment.
Q: In light of COVID-19 and current social issues, how have you been coping?
A: I have started a balcony garden and enjoy growing and tending to plants. I also exercise when I can and use platforms like Zoom to stay connected with family and friends. For example, I have Zoom happy hours with my friends.
As a geriatric psychiatrist, I am acutely aware that my patient population is at a higher risk of developing loneliness. The elderly are already socially isolated, and while social isolation doesn't necessarily lead to loneliness, it is a risk factor. I encourage everyone to engage in quality social interactions when you do have them.
Q: What advice would you give to others going through a hard time, whether dealing with COVID-19 or other emerging social issues?
A: One of the questions I ask my patients is "Who makes up your support system, perhaps family or friends?" Even if it is just one person whom you trust, make sure you remain in contact with that person. I try to help my patients understand that this is not a burden; oftentimes, by reaching out to others, you are actually helping them during this time by checking in, sharing stories and just trying to find the positives in our current circumstances.
Another practical tip is to take a break from feeding into the news day in and day out. Try to limit your viewing to the local news or highlights once or twice per day. Focus on finding positive activities in which you can engage your mind and body throughout the day.
-By Jessica C. Sheu, third-year medical student at Baylor College of Medicine
Additional Resources
Social work in anti-human trafficking: Interview with Katherine Robichaux
Psychology, OCD, and COVID-19: Interview with Dr. Eric Storch