Virtual mentoring of future medical students during COVID-19
The COVID-19 pandemic has isolated us and has caused incredible grief. With the suspension of clinical rotations this spring, I wanted to give medical students, like myself, a chance to participate in a meaningful volunteer activity from the safety of their homes. That's when I created the Texas-Wide Pre-Medical Mentoring Program. Current medical students would be able to mentor pre-medical students, who were finding accessing their undergraduate pre-medical advising systems especially difficult in light of campus closures.
To launch this program, I recruited medical students interested in providing guidance about three key aspects of the application: personal statement, interviewing, and general application strategies. I paired them with pre-medical students wishing to receiving assistance. Since its launch in April, the Texas-Wide Pre-Medical Mentoring Program has paired 900 pre-medical students from 14 Texas universities, with 600 medical students from all 10 allopathic medical schools in Texas. Students from Baylor College of Medicine comprise the majority of mentors.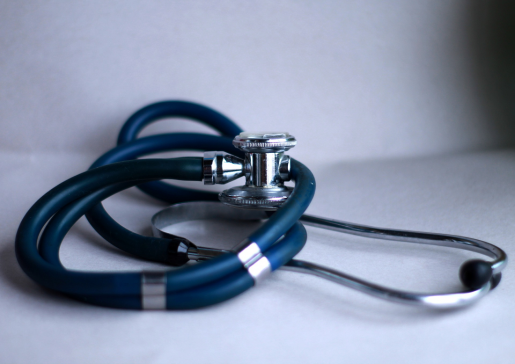 This experience has taught me how unique and varied  the path to medicine can be. For example, I received a request from a non-traditional pre-medical student who was a new dad and full-time engineer who asked to be paired with a mentor who had followed a similar career trajectory. I also noticed that not every college provided equal quality pre-health resources. Whereas some undergraduates used this program to supplement their already robust pre-med advising system, other students had no university-based support and found the help of their medical student mentor critical to their medical school application.
I spoke with a pre-medical student leader who wanted to clarify with me that this program was indeed free-of-charge, since mentoring on any scale had never been implement at that student's university. Here is a small part of our conversation during the start of this program:
"I just [want to] also say thank you for doing this. Schools like ours, where we don't get advice from current med students, have made it difficult to even think about medicine for most people. I hope this organization that you made will help alleviate that burden. I look forward to making this a big success at my school with your guidance."
I was particularly moved by this student's warm response. At this point, I had only enrolled six undergraduate institutions in the program, but after this conversation, I spent hours cold emailing almost every college and university in Texas, hoping that students from all corners of the state would be able to receive the kind of support my fellow medical students and I were offering. I wanted to ensure that regardless of their circumstances, all undergraduate students in the state would know about the type of assistance available to them. While the 14 universities currently enrolled in this program are nowhere near the total number of undergraduate schools in Texas, I am optimistic that I will be able to reach even more students in the future as the program continues to grow.
When creating this program, I did not realize what a large impact this activity would have on all involved. This program has evolved beyond providing critical and strategic advice about applications into a supportive community space that cultivates mentor-mentee relationships. I have also received positive feedback from current medical students who have found the experience of using their expertise to help future colleagues to be very fulfilling. During a pandemic where there has been fierce debate about whether medical students are deemed "essential," I hope that all the medical student mentors know that they are indeed indispensable in helping sustain the medical talent pipeline.
-By Jessica Sheu, fourth-year medical student at Baylor College of Medicine