Working from home? Check out these tips
Millions of people nationwide are telecommuting indefinitely due to the novel coronavirus pandemic. If you don't telecommute on a regular basis, continuing an office routine at home may be challenging at first. Experts from Baylor College of Medicine share advice to maintain normalcy and comfort while working remotely.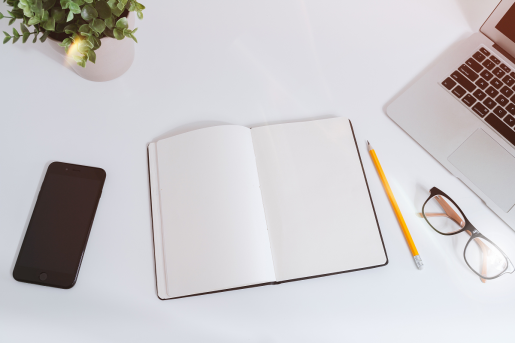 Set a schedule
Dr. Eric Storch a psychologist at Baylor, says it's important to continue with your normal schedule, even if you are telecommuting. He shares these tips to maintain your mental health while working from home:
Stick to your morning routine, and maintain a regular work schedule and hours that mimic your usual life
Set up a home office that has the required materials in a quiet, dedicated space
Schedule and take breaks such as short walks, and a lunch break. Stepping away from home for a walk around the block can be healthy
Remain connected with your colleagues. Use the video option on Zoom meetings so you see each other's faces
Maintain your optimism and be positive about the perks: reduced commute, working in comfortable clothes and being home in time for dinner
"Maintain communication now even more than before. We do this naturally, and it is important to do at home. Be clear with your supervisor on expectations, goals, and what you are working on," Storch said.
Chair comfort
An essential part of working from home is creating a comfortable workspace where you can maintain good posture. Melanie McNeal, a physical therapist at Baylor, shares tips on how to sit comfortably.
Find a chair that can help support the normal curve of your lower back. The proper chair will give you comfort in your back, shoulders and neck
If you have a straight-backed chair, put a small towel roll behind the lower back to maintain proper spinal alignment
Sit in a chair that is more firm while you are working. Sitting in a soft chair can make it easier to slump and more difficult to maintain good posture
Keep your shoulder blades back against the chair while sitting. This helps your head maintain an upright position rather than placing stress on the neck muscles
Move your chair as close as possible to the computer. Being too far away from the computer causes you to lean forward, which puts stress on the neck and lower back
Avoid sitting in a chair that is too low. This causes you to slump and increases stress on the back muscles
Working on a computer
Positioning your computer properly is crucial in order to remain comfortable while working.
Keep your computer at eye level – try not to move your head up or down to read what's on the screen.
Support your forearms when typing on the computer – this will help decrease the stress on your neck and shoulder muscles.
Do not work with a computer in your lap – it is difficult to maintain good posture like this.
"Remember to also take frequent breaks by walking and standing," McNeal said.
Dr. Storch is a professor and McIngvale Presidential Endowed Chair in the Menninger Department of Psychiatry and Behavioral Sciences and McNeal is manager of orthopedic and sports therapy at Baylor.
Additional Resources
Social distancing: Tips to navigate the new normal
Seven tips to help reduce the effects of stress
Learn more about psychiatry and sports medicine services at Baylor.
-By Homa Shalchi